What makes a good livestream concert?
It'll be a while before concerts come back, so you better up your livestreaming game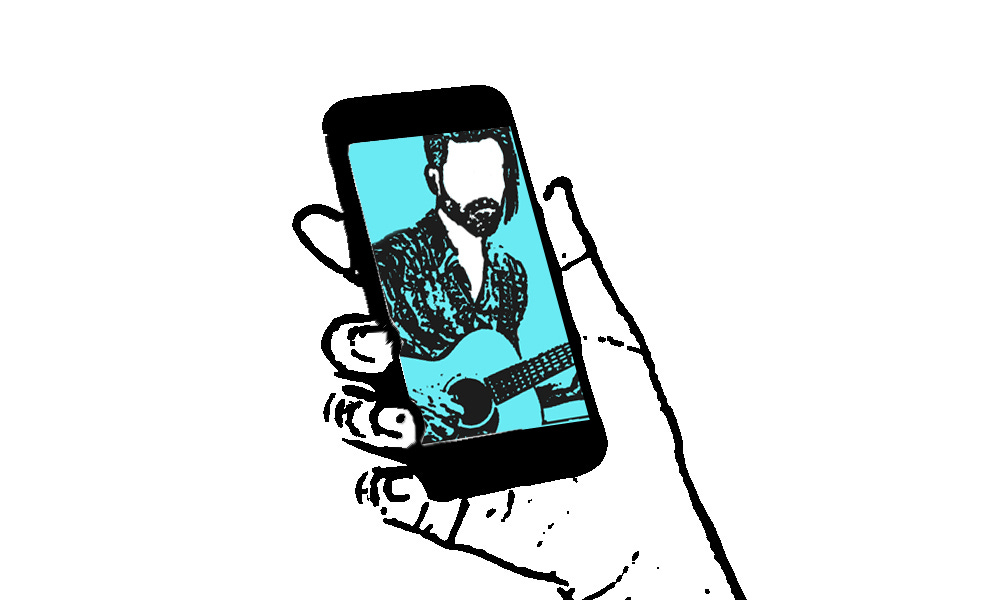 Dashboard Confessional singer Chris Carrabba stands alone in an empty room. It appears to be a home studio: sound proofing equipment adorns the walls and surrounds an unused drum kit. Next to him, there's a line of guitars—an artillery from which he'll use to perform 20-or-so songs for the next 90 minutes as part of a livestream concert.
It's almost embarrassing to admit—as a 35-year-old man—that I'm one of Dashboard Confessional's biggest fans. Or, at least that's what Spotify tells me. I've listened to the early '00s emo king enough times on the popular streaming site to receive an invite to this livestream. You don't need to be familiar with the music to know that Dashboard encompassed the wussiest of early-'00s emo, and fifteen years later, it's still practically a punchline for sad, sensitive teens.
The ticket costs $5, but for $30, I can get a limited edition t-shirt that reads "This Is About As Social As I Get Now"—a well-known Dashboard lyric but also a poignant slogan for our socially-distanced times. Later, I'll wonder if perhaps I wasn't thinking clearly due to COVID-isolation madness, but at that moment I don't even hesitate before smashing the button for that $30 bundle (proceeds went to Music Health Alliance, a resource that helps musicians get health care).
And I know purchasing a ticket to a virtual Dashboard Confessional show is nowhere close to the real thing, but it's something. A watered-down hit of musical methadone, I guess.
The concert starts. I clear the area around my office computer and sit on the floor with a White Claw in hand becaused a basic, white-guy emo show requires a basic beverage.
I quickly realize that purchasing a ticket was a mistake. At 45 years old, Chris Carrabba has outgrown the youthful sadness that made him famous. With his flowery shirt, beard, and blond-streaked hair, he now looks more like a reject from Fyre Island than an emotional confidant. He also doesn't sound good—his mic's turned up too loud, so his weepy yelping makes the audio clip. Honestly, the guy looks terrified to be playing to 5,000 people that he cannot see.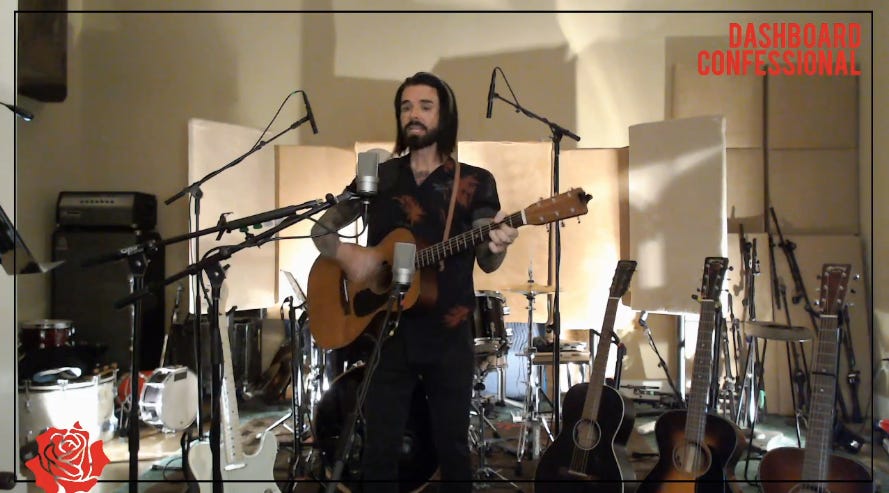 The trainwreck of a performance got me thinking: what makes a good livestream event? I'm sure you've probably seen some live performances during this lockdown, whether it's an exclusive online concert that requires a ticket or an Instagram Live of a friend playing the acoustic guitar. By no means is it a replacement for the live-music experience, but it's better than nothing, and some people have done it better than others.
I think I've narrowed a successful livestream performance to a few key ingredients:
1. Get weird
There are few things I dislike more than the phrase "let's get weird" because it's often said by people who, like, consider drinking Jäger to be "weird" or refer to themselves as adorkable. But in the case of a livestream, it's going to work in your favor to uh... get weird.
I'm referring specifically to Post Malone's set of Nirvana covers. I was reluctant to even check out that performance since I don't know anything about Post Malone, nor had I any desire to even give him a chance. But at a friend's insistence, I checked it out and I loved it.
Who could've imagined that one of the biggest rappers in the world would recorded a live set of Nirvana covers? And they weren't even all hits—dude did some deep cuts off Bleach and In Utero!
I've thought a lot about why an artist like Post Malone, whose mere name stirs up negative feelings in my gut, can produce something so joyfully fascinating, while Dashboard Confessional — my favorite artist! — can make something so awful.
A big reason is that Post Malone got weird. Now, compare that to Dashboard's setlist, which was culled from his catalog and offered no surprises. C'mon, Chris, give us something exciting. He could've at least pulled out an "Everybody Hurts" cover.
I asked Dan Ozzi, one of my favorite music writers (author of the REPLY ALT newsletter, to which you should absolutely subscribe) about what he considers a good livestream concert, and he said this:
I enjoy what Jordan from Rozwell Kid has been doing. I also liked Ben Gibbard's mix of storytelling/performance. And I like the daily routine of Sean from AJJ's mini concerts. But this only works for a certain type of artist. I can't watch hardcore bands this way, nor would I want to.
As scary as our world is right now, it's also very exciting at how low the stakes are for artists. There are no longer rules in that world, and as Post Malone proved, it's the perfect opportunity to spread those artistic wings. Don't just give us a watered-down version of something we could've seen in The Time Before. I agree with Ozzi in that I would not want to see a hardcore band clip through the levels of their home studio, but perhaps if they reimagined their songs as acoustic versions, then sure! Or maybe watching a hardcore band do a cover of Post Malone songs would be cool? (No, that's probably the worst idea).
2. Vulnerability creates community
Ozzi also said this when I asked him about his general thoughts on livestreaming concert:
On the one hand, they make me incredibly uncomfortable to have a one-on-one experience with the artist, where I cannot hide in the shadows of the back of the venue.
A live concert is as much of a transaction as it is a performance, and that a livestream concert basically takes away—or at least greatly alters—the role of the audience. Pre-quarantine, I imagined it would've been a dream to experience a one-on-one with my My All-Time Favorite Artist Dashboard Confessional, but the reality turned out to be more of a nightmare. There was no chorus of aging emo-heads crying to "Screaming Infidelities," just me and Chris Carrabba, trying not to make eye-contact through the screen. That level of intimacy should only be allowed at 3 a.m. and you're listening to your college roommate Kevin drunkenly strum the intro to Sublime's "Badfish" over and over.
I do think there's a lot of power in showing vulnerability. As Ozzi said, I think some artists have an advantage due just the type of music they play—emo and folk bands especially. For instance, Lauren Denitzio—singer for punk band Worriers—has been my favorite livestream concert so far. Worriers' music is lyrically and sonically heavy, but Denitzio's willingness to get candid with their audience about global fears and political uncertainty—basically things that we're all scared of right now—made the IG stream feel more like a community than a concert. Honestly, I care less if it sounds like shit than if it feels like I don't belong.
3. Treat me like a friend, not a fan
If you're an artist, you're inviting us all into your home. Not to be all "musicians act just like us?!" but it's nice to see that musicians have the emotions and interests that regular humans do. Let us in, literally and figuratively. I want interaction. I want to feel a connection. Give us those Gibbard-esque stories! Become the awkward Bard! Another reason the Post Malone stream is so great is because it feels like a chill hang with your friends (albeit, your mega-rich, face-tattooed friends).
4. Be aware of your background
This is definitely far down the list of concerns and probably speaks more to my own petty sense of aesthetics, but I couldn't care less if you're performing in a multimillion dollar home studio (hear that Carrabba! I don't care!!). I want to hang out in the room that you like to hang out in. I want to know how you decorate your rooms. I want to look at what books you have on the shelf behind you. I want to know your personality, not how much money you have.
5. Do it
Seriously, if you've ever considered livestreaming a performance, do it. Do it now. I didn't want to leave you with a didactic list without a word of encouragement. And this is all we've got in terms of live music for the time being, so go out and (sigh) get weird. I'm rooting for you.
---
AWKWARD COCKTAILS
By Kelly Davis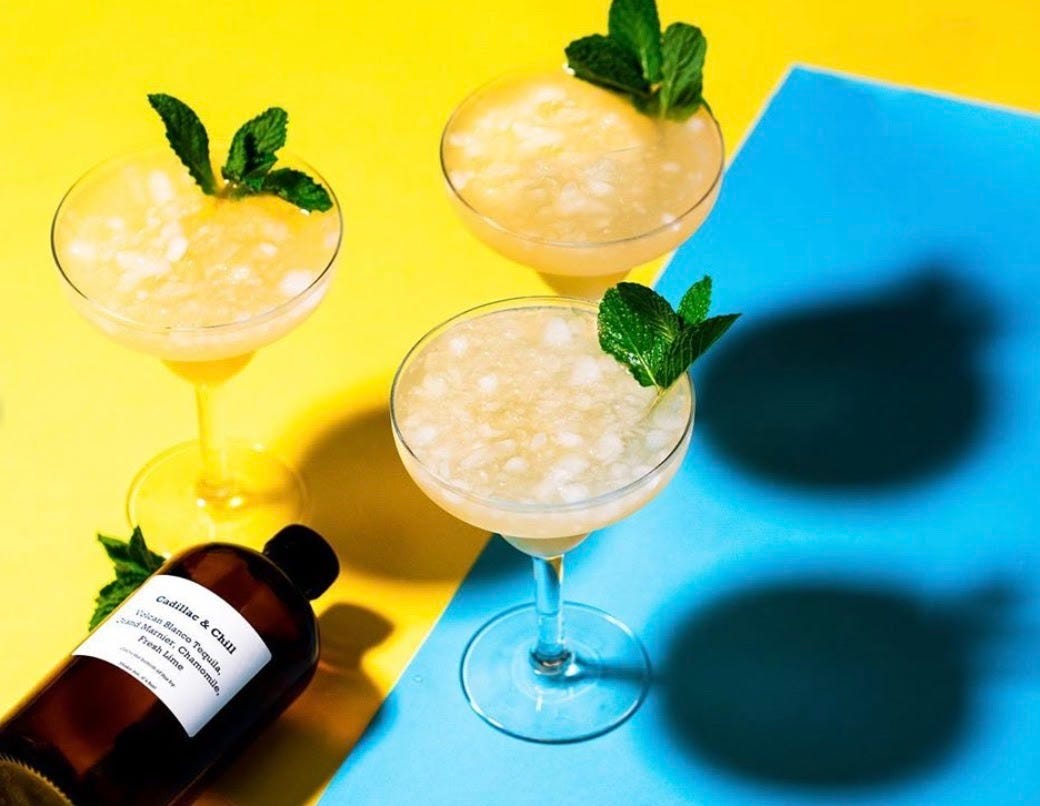 Photo via @eatpuesto
My husband, whose dad's family came to the U.S. from Mexico, judges Mexican restaurants on how they prepare the basics: beans, rice and tortillas. If they don't measure up to his abuela's cooking, no bueno. Me, on the other hand, I'm looking for a good Margarita — not because I write about cocktails, but because it's a simple recipe that I've failed to master at home. I screw up even the most basic three-ingredient version. It ends up too tart or too strong — which is fine, I guess, unless you're using cheap tequila. In that case, buena suerte en la mañana, baby.
Because it's Cinco de Mayo week, here's a classic Margarita recipe and two variations to make at home, courtesy of Puesto beverage director Beau du Bois. And if you, like me, can't quite get it right, Puesto is selling Margaritas-to-go by the bottle ($46 to $50 for enough to serve four). Here's Beau talking about the 'ritas. (And be sure to check out his Quarentending videos on IG.)
Puesto Perfect Margarita
2 oz reposado tequila*
1 oz fresh-squeezed lime juice
3/4 oz agave nectar
Shake with ice and strain into a glass filled with fresh ice and a partially salted rim. Garnish with a lime wedge.
Breakfast Margarita
2 oz reposado tequila
1 oz fresh-squeezed lime juice
1/2 oz simple syrup
1 heaping teaspoon orange marmalade
Shake with ice and strain into a cocktail glass. Garnish with lime wheel.
Pineapple Sour
2 oz reposado tequila
1 oz fresh-squeezed lime juice
1/2 oz pineapple juice
3/4 oz simple syrup
1 egg white
Dry shake (without ice) for 20 seconds then shake with ice and strain into a cocktail glass. Garnish with a pineapple wedge.
* My favorite go-to tequila is Espolon, but I'm looking forward to trying Cutwater's reposado. Fun fact! Cutwater is doing delivery.
---
REMEMBER CONCERTS?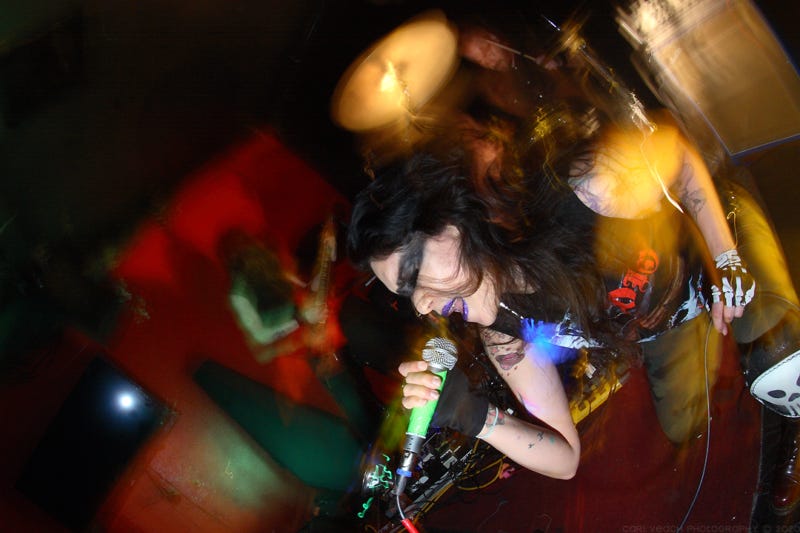 Forest Grove / photo by Cari Veach
Speaking of live music, I wrote about independent music venues for Voice of San Diego. For the story, I talked to multiple venue owners about whether they think we'll be able to see live music in 2020. This is my first byline in Voice of San Diego, and I'm very proud of how the story turned out. (I wish I could claim the brilliant headline, but that was editor Sara Libby's doing).
---
THE ONLY CORONA ACTIVITY CALENDAR THAT MATTERS
Real quick: I've been thinking about stopping the Corona activity calendar. Do you like it? Is it valuable? Or does it make these things too long? Feel free to reply to this email and let me know. Honest answers only.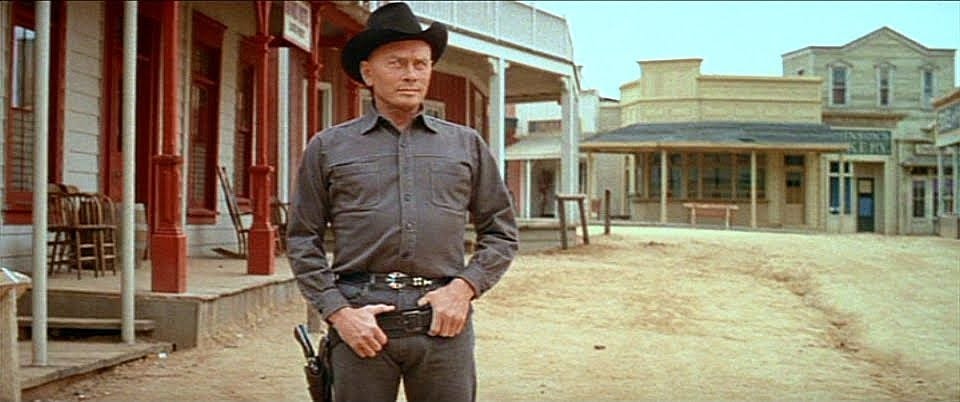 Wednesday, May 6
Support artists time: We've officially passed the halfway point between Halloweens, so I declare that it's appropriate to celebrate spookily anytime between May and October. And what better way to get into the six-month holiday spirit than supporting San Diego artist Carrie Ann Hudson? I've been a longtime fan of Hudson's art, so I was incredibly excited to see her Hallowtiki Jack-o-Lantern pin, which is dope as hell and perfect for every summer goth. I bought one the moment they went on sale.
Thursday, May 7
Tune time: The Hold Steady's singer Craig Finn recently commemorated the 15th anniversary of their crowning achievement, Separation Sunday, by posting a photo of himself on the same street where the cover picture was taken. Not only is that album title super appropriate for these socially-distanced times, but it's one of the most narratively-rich albums of all time. The Biblical and pop-culture references are so dense that nearly every line requires a footnote, and right now is a great time to revisit it. It's also really fun to read the track-by-track Genius entries to get a sense of the story and references.
Friday, May 8
Movie time: Season 3 of HBO's Westworld ended on Sunday, which is notable because I watched the season premiere on the night before the lockdown officially started in San Diego. So we've been on lockdown for exactly eight Westworlds, but who knows what comes after? How will I keep time now? My world's falling apart!
But seriously, the ending to Westworld kinda sucked, despite the rest of the season being pretty fun. This prompted me to revisit the original 1973 Michael Crichton-written/directed film on which the HBO series is based, and I was pleased to discover that it's still great. Yul Brynner as the Gunslinger pretty much set the standard for scary robots (T-1000 owes everything to Yul). It's also interesting to note that this is the first time the concept of a computer virus is used in a film. It's funny to think that Crichton struck gold again 20 years later with the same story, but with dinosaurs in place of robots.
Saturday, May 9
Photoshop time: Thank Jesus that we've been blessed with the gift of Murder Hornets because I couldn't stand the idea of our lives improving! I'll offer newsletter fame to the person who does the funniest photoshop of the dreaded Murder Hornet. Send it to me by noon on Tuesday, May 12 to qualify: ryancraigbradford@gmail.com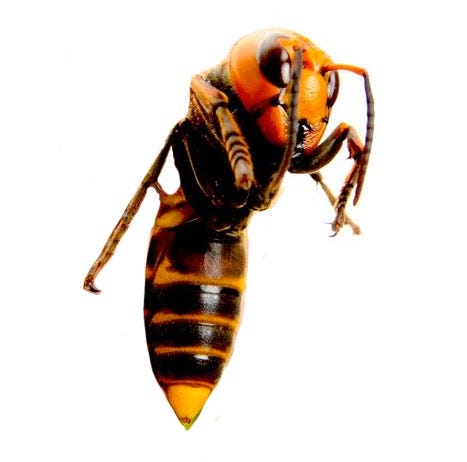 Sunday, May 10
Reading time: There are few writers that nail feeling of having an anxious brain quite like Chelsea Martin. Her book Caca Dolce is one of the funniest I've read in the past few years, largely because of how she can write about the boring, quiet and often-mundane chaos that goes on inside a mind that's constantly turning in on itself. Recently, Martin wrote an essay for Hobart about motherhood and sleeplessness during the pandemic, and it's a great showcase of her sad humor. Check it out.
Monday, May 11
Writing time:. For this week's writing prompt, write about the last thing you did in a group setting before the lockdown took effect. What do you remember? Who were you with? Were people acting differently yet? Was there an air of caution? Send your results to me if you like: ryancraigbradford@gmail.com
Tuesday, May 12
Quiz time: A quiz about bees?! Yes, a quiz about bees.
---
HEAR, HEAR
Sometimes I'll review albums, movies, or books in this newsletter because listen assholes I am a SERIOUS JOURNALIST lest you forget, and I am about to dose out seriousness and journalistness, and you're going to like it.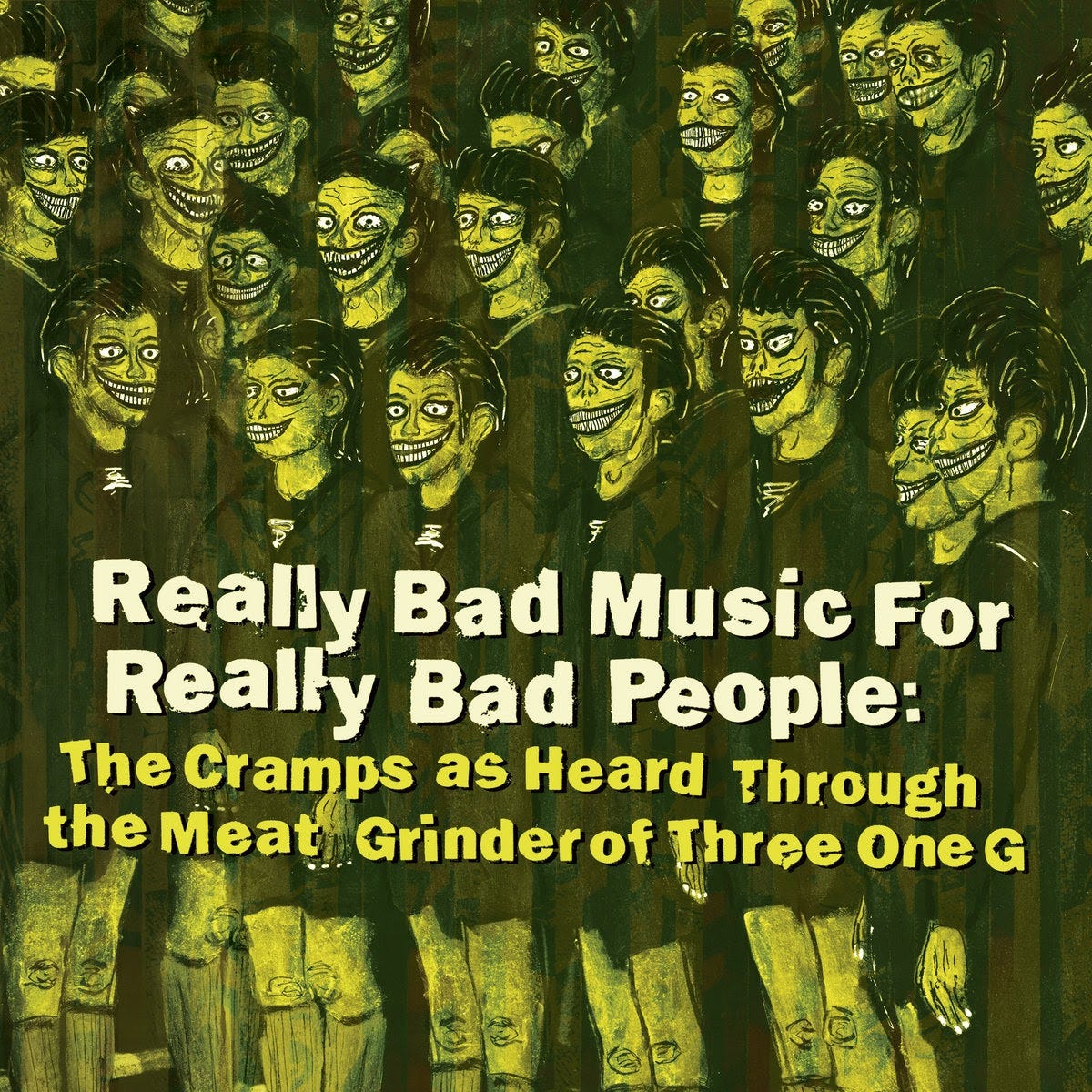 Really Bad Music For Really Bad People: The Cramps as Heard Through the Meat Grinder of Three One G
The Cramps sounded like everything that came before them and also sounded like nothing else. Like The Ramones, they twisted the chords and melodies of '50s rock to craft their own type of punk, but made it grimier, scarier and more unhinged than any of their contemporaries. When we look back at the first wave of punk bands, everything compared to The Cramps feels safe: The Clash, Ramones..., even the Sex Pistols' manufactured anarchy seems tame compared to The Cramps.
It's not that the music was any wilder than the aforementioned bands, but it's the attitude and the sense of insularity around singer Lux Interior and guitarist Poison Ivy, the husband-wife team that was the only constant during the band's 30-year run. If there was ever a Bonnie and Clyde of music, it'd be them.
It only makes sense then that Three-One-G, a record label that specializes in releasing scary music by scary bands (The Locust, Head Wound City, The Blood Brothers) would churn out a Cramps tribute album as its 100th release. But merely calling it a "Cramps tribute album" is a disservice, and the full title better prepares the listeners for this experience: The Cramps as Heard Through the Meat Grinder of Three One G
Really Bad Music for Really Bad People proves that The Cramps are the perfect band to be put through the meat grinder. A few years back, Three One G put out a Queen tribute (Dynamite With A Laserbeam) which contained some pretty interesting ideas, but pushing Queen's virtuosity into the realm of post-punk, hardcore and no wave is a hard leap to stomach. The Cramps' music, on the other hand, practically begs for debasement, and the artists covering their songs are more than willing to grind.
And grind they do. Each band here tackles the source material with deranged, unhindered glee, because when fighting (or covering) monsters, it's best to become a monster. That's the saying, right?
For example, in the hands of Child Bite, "TV Set" is as punishing as a Big Black song. Retox builds "Garbageman" from a grimy, '80s-era NY exploitation-film soundtrack to a screaming crescendo. Secret Fun Club—with vocals by Hexa's Carrie Gillespie Feller—transforms "I Was A Teenage Werewolf" from a Tarantino-baiting, roadhouse rocker into an unhinged, sultry nightmare. And Chelsea Wolfe, in the most drastic translation, turns "Sheena's In a Goth Gang" into a goth-industrial apocalypse.
There aren't any skippable tracks on this record. Even the more outlandish takes showcase the ugly beauty and simplicity of the source material. Sonido De La Frontera performs "Zombie Dance" as a delightfully creepy cumbia number, and Daughters' surprisingly straightforward cover of "What's Inside a Girl" may be the most surprising track, given the band's penchant for abrasiveness.
If The Cramps taught us anything, it's that we're all kinda evil and dirty on the inside, and Really Bad Music For Really Bad People proves that we're all just aching to let it all out.
Listen to and buy The Cramps as Heard Through the Meat Grinder of Three One G on Bandcamp
Got a tip or wanna say hi? Email me at ryancraigbradford@gmail.com, or follow me on Twitter @theryanbradford. And if you like what you've just read, please hit that little heart icon at the end of the post.