What happens when a freelance writer is no longer free?
AB5 not only affects income, but shakes the foundation of the writer's identity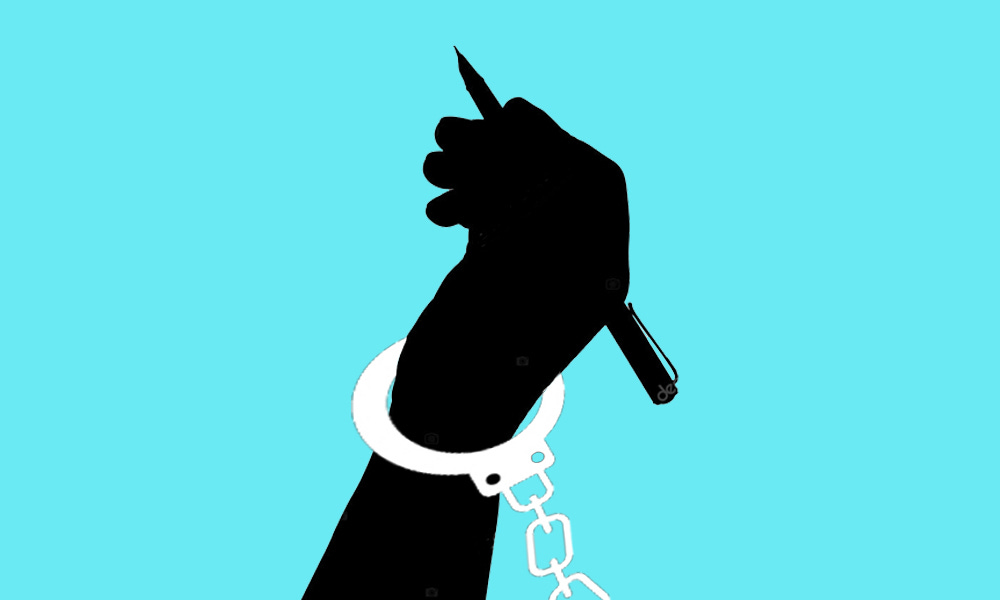 Freelance writers are an untethered lot. No desk and cubicle, no supervision, no timeclock. Also, no reliable income, no 401K, no health insurance. Honestly, they are a little insane, but they are invaluable to diversifying and refreshing so many writing fields: journalism, PR, education, SEO, marketing (to name a few).
And if lawmakers get what they want, freelance writers could soon become an endangered species.
The bill
On September 18, 2019, Assembly Bill 5—introduced by California Assemblymember Lorena Gonzalez—was signed into law by Governor Gavin Newsom. It went into effect on January 1, 2020. The bill ostensibly defines who can qualify as a contract worker. There has already been a lot of ink dedicated to the ins and outs of AB5, written by much smarter people, but the main offense to freelance life stipulates that unless the worker performs duties outside of the usual course of the hiring entity's business, they cannot be considered a contract worker. The biggest targets for this bill seem to be Lyft and Uber drivers, who provide the backbone of the rideshare industry but receive no employee protections.
A number of industries that are affected by this bill: videographers, photographers, strippers (in fact, the first time I heard about this bill was from former CityBeat staffer Andrea Lopez-Villafaña, who wrote about strippers facing AB5 consequences). There are also a lot of fields that should be affected by this bill but won't because they're probably rich and not quite as in the bill's crosshairs as abusive tech companies, and also have the money to pay for lobbyists who bargain for exemptions on their behalves. Some of these fields include architects, doctors, marketers, insurance brokers.
Freelance writers, however, are in the shit. They are essential, but not in the eyes of the bill. There aren't any high-priced lobbyists fighting for freelancer exemptions.
But it's not like lawmakers are going to ban freelance writing outright. In what has become the most contentious part of the AB5 (at least for writers), freelancers can now only submit up to 35 articles to their hiring entity per year.
The 35-article cap is arbitrary af, and definitely the part that's pissing freelance writers off the most. And, boy, they are pissed. Where did the number come from? So far, Lorena Gonzalez has been vague about it, and perhaps that's what's most frustrating. Or perhaps it's the way Gonzalez is responding to critics on Twitter, which is basically an "I know better than you" attitude.
The bill is changing so fast that it's hard to keep up with the conversation, but damage has already been done: Vox Media has cut ties with all its California writers. The New York Times is hiring a contractor who doesn't live in California to write about California real estate. The vitriol only worsened when the American Society of Journalists and Authors—represented by Pacific Legal Foundation—filed a lawsuit against the state, alleging that the bill restricts freedom of speech.
"The Endangered Species Act, The Clean Water Act, Women on Corporate Boards, Tenant Protections, Affirmative Action. Just a few of the things that the Pacific Legal Foundation has filed suit against. No, I'm not surprised they've now filed suit against AB5."
It's an unfair response, one that likens fearful writers on par with racist anti-environmentalists.
But I think the grief over AB5 and the ensuing fallout is not really about Lorena Gonzalez, or the arbitrary cap. It's bigger. It's a bill that questions the very definition of what it means to be a freelance writer in California, and I think it's forced a lot of writers to confront the harsh realities of a job that's intrinsically linked with their identity. Namely, the bill has opened a can of underpaid worms who now realize they're little more than fish food.
"It's bad"
I cut in line next to Beth Demmon at Public Square Coffee House in La Mesa. She has her laptop under her arm in case she has some free time to work after our chat. This is the freelance writing life: you can do work anywhere, but then again, it is always with you.
I worked with Demmon at CityBeat, where she was a regular beer columnist. I got to witness her writing grow from simple beer reviews to analyzing the intersections of beer, race, gender and social justice in a way that feels revelatory, especially in the elbow-rubbing, bro-heavy field of beer writing.
Demmon's writing certainly heightened the thoughtfulness and prestige of CityBeat's beer coverage, and because everyone at CityBeat wore many hats, it's doubtful that a full-time staff writer could've given the same consideration to beer writing.
"It's bad," Demmon says, regarding AB5. "The phrase 'good intentions with unintended consequences' is extremely appropriate here. Because I do think that the level of exploitation towards freelance workers, especially as the gig economy, has exploded. The potential for exploitation is increasing, and very real."
"But that being said, the state of the American workforce, in my opinion right now is such that it was sort of inevitable for the gig economy and freelancers to flourish. For me personally, I chose to go freelance because I can't afford childcare."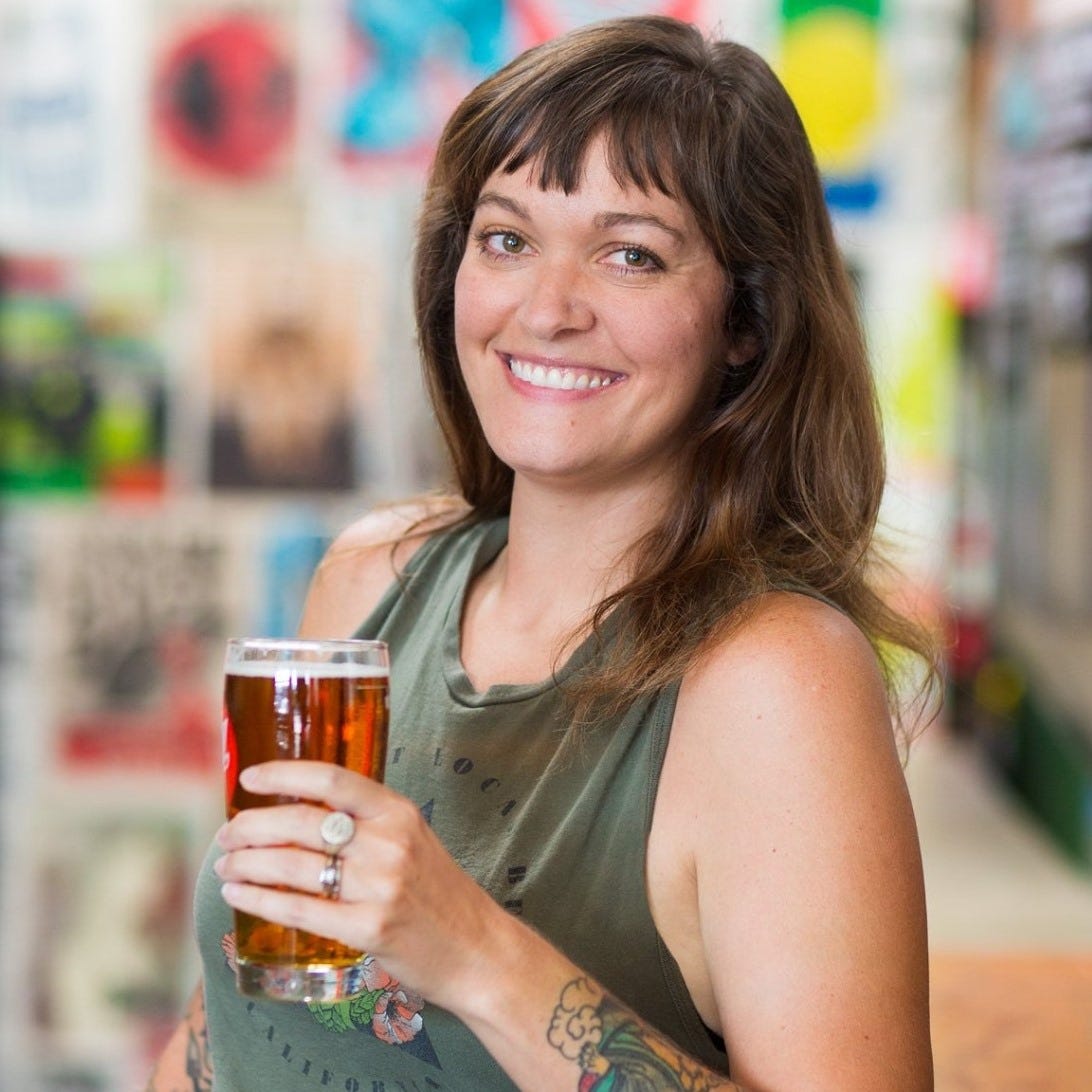 Beth Demmon

Demmon has been freelancing full-time since March 2016, a decision she made in anticipation of starting a family. She'd done the research and learned that childcare in San Diego was prohibitively expensive for her family, so by the time she had her son in February 2017, she had been developing a client base for just under a year. Her decision to go freelance was methodical, determined and on her own terms.
But Demmon has already lost clients due to AB5, namely through Eater, a food site owned by Vox Media. "I only did three pieces for them last year and it was 10% of my income."
"I definitely perceive more people saying 'never mind California freelancers'," Demmon says. "And more people in Arizona are just going to be googling things to talk about on local levels in San Diego. The quality [of writing] is going to go down, and I think that that's hard to put a price on, but the loss of that is really invaluable."
"Do independent contractors need protection? Yes," Demmon continues. "Do I think that this bill is going to provide it? No. I do think that unions would do a better job than this legislation. Do I think that forming a union for whatever industry is always the go-to magic answer to solve every problem? Of course not. But I think that those do a better job of giving people more resources for when and if issues come up."
We finish our drinks and pack up, and then go a few doors up to Re-Animated Records to buy used books and CDs. I buy R.E.M.'s Murmur for $3. A little income-conscious treat before my industry collapses.
"Why would I say no?"
It's probably fair to say that Cesar Hernandez is a soccer fan. Like, a huge soccer fan. Not only that, but he's managed to turn that passion into a very successful freelance writing career. Just check out his bylines: ESPN, The Guardian, Vice. Given that he started blogging about Mexican soccer for fun back in 2014, his freelance success is very impressive.
"I got into freelance writing around 2014. At that point, I was working as a counselor for at-risk teens at a group home up north in Watsonville," Hernandez says over email.
"I was thinking of eventually becoming a social worker or a psychologist, but that didn't exactly seem that interesting to me. Around that time I also blogged on the side, just for fun, about Mexican soccer. I found other people who were doing the same thing and I became a part of a small online community. A company eventually discovered me and asked me if I wanted to do some paid content about Mexican soccer. Why would I say no?"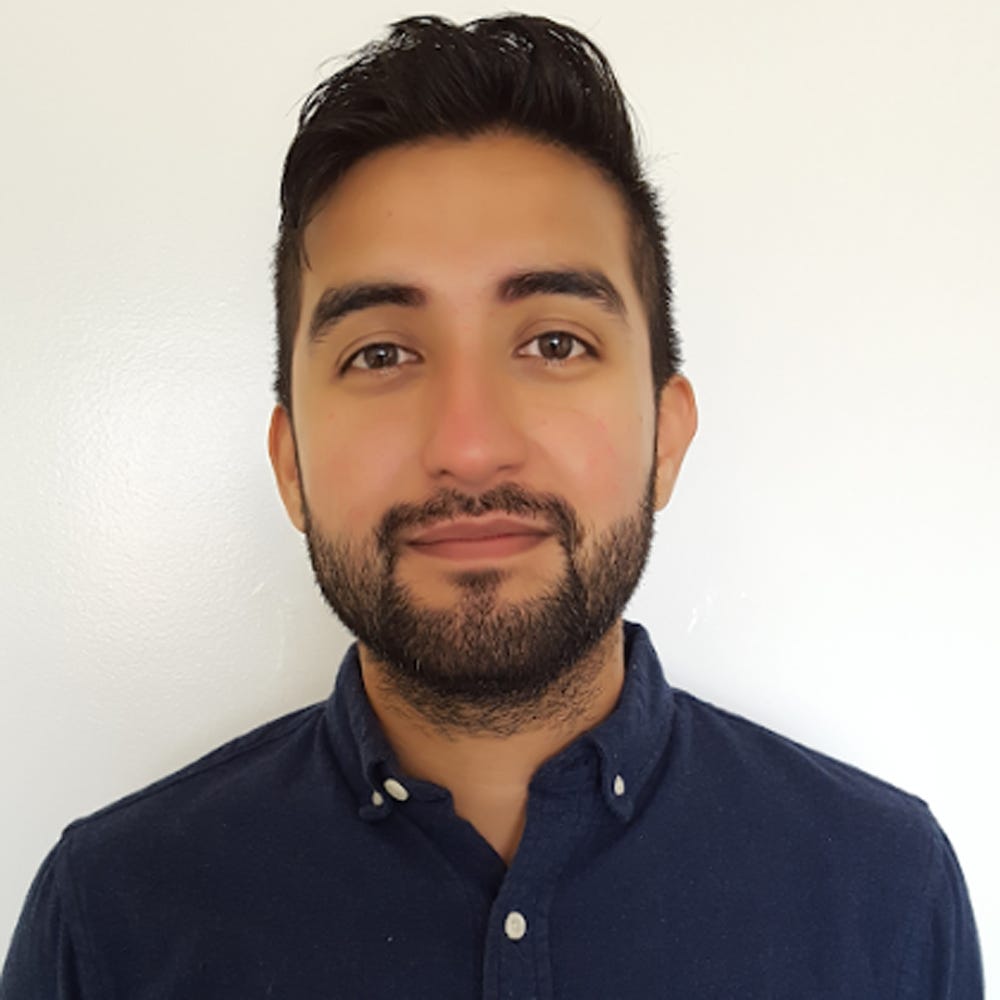 Cesar Hernandez

In 2016, Hernandez went freelance full-time and even though he sometimes misses the security of a steady paycheck, he's been able to make himself invaluable to the field of sports writing.
"I decided to move to San Diego so I could regularly cover Mexican soccer in Tijuana. Living in San Diego has also made it easy to cover other matches in Los Angeles."
Hernandez is a prime example of why someone would choose freelance life over a nine-to-five. His niche interest in Mexican soccer (niche by American standards, at least) has allowed him to carve out a need in SoCal sports coverage that only a few people, including himself, are talented enough to satisfy. Hernadez's perspective is informed and passionate, and he can write like a MF-er.
"Does the new bill make me consider going into a different field?" Hernandez says. "Although I remain committed to what I'm currently doing, I do feel like this is another sign of my career choice being a risky one." Hernandez says. "Honestly, what keeps me going is that I absolutely love what I do. If I didn't, I wouldn't have made the attempt to fully commit to this."
"This isn't a real job?"
Jackie Bryant is another writer I used to work with at CityBeat, where she still writes a cannabis column, but her expertise on food, travel and booze (among other topics) can be found in countless other publications, including Glamour, Harper's BAZAAR, Mic and Sierra Magazine.
She's also (like Beth Demmon) a vocal AB5 opponent on Twitter, and she often takes Lorena Gonzalez to task when Gonzalez tweets something undermining. Bryant also appeared on KUSI last month to lay out the grievances of this bill.
We meet at Luigi's Pizzeria in North Park, one of the few restaurants Bryant and I agree on because she's a food critic and my palate is as sophisticated as a three-year-old's.
Bryant stumbled into freelancing in 2014, after she was unceremoniously let go from a finance job that made her "depressed and miserable for 10 years" as well as "a nightmare to be around."
"I was so fucking miserable," says.
It was also during this time that her marriage was falling apart, and although she was lucky enough to have had started freelancing while she had that financial safety net, her jump into full-time freelancing became a lifeline that pulled her through a rocky divorce.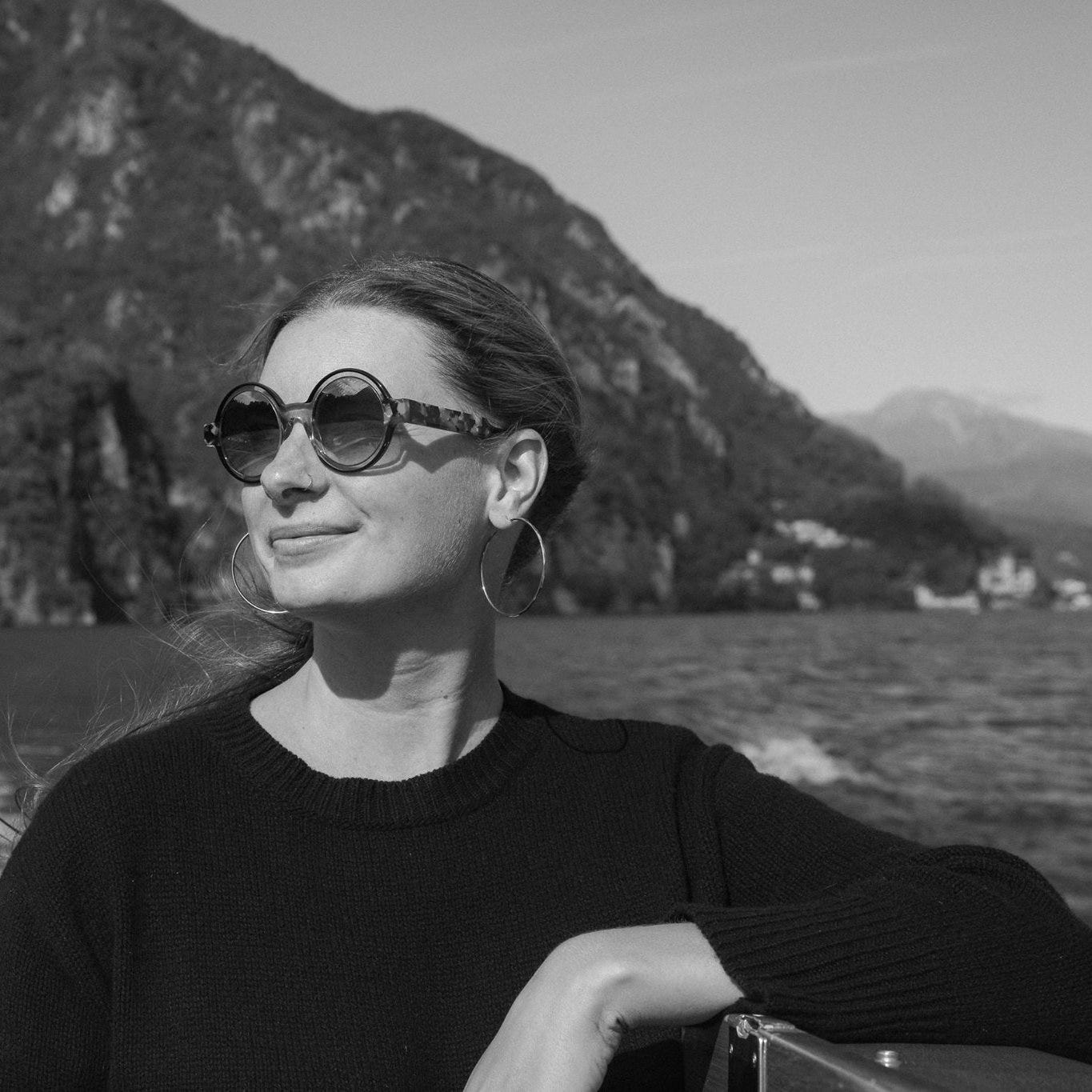 Jackie Bryant
"It's such a triumph for me to have this life for myself," Bryant says. "My divorce was the worst thing that ever happened to me. So like, it just feels [AB5] is wrapped up in feelings about my divorce and about being self-sufficient and independent and successful. So it feels really personal."
She's right. It's hard to take this bill sitting down, especially when it seems weirdly targeted at the people who are most adept to speak out against it (i.e. writers), but not rich enough to fight it (i.e. writers). AB5—as Bryant and a number of writers have expressed widely online—won't fix anything for freelance writers, and in fact is just a distraction from bigger-but-related issues that Lorena Gonzalez should be tackling.
"We need to redefine what employment in 2020 is. I don't want fucking health care from my employer. Lorena, put your effort into health-care-for-all and stop taking insurance money. Why are we fighting for these rights that workplaces should not even grant us? This is my Karl Marx coming out but we should not have to rely on our workplaces to give us basic human needs."
But it's difficult to articulate grievances when those writing legislation see your work as expendable, and then deign to enact some type of patronizing, one-size-fits-all codification. That type of presumption just breeds contempt.
"I'm like a little bit of a caged animal with it," Bryant says. "Because it just feels like a threat to my identity and my independence. [AB5] makes us feel like we're not real journalists. I'm makes me feel like I'm playing writing in the eyes of others by the way they're treating me. Like, this isn't a real job?"
So, do freelance writers really need protections? Like, really?
Back in 2009, I had the opportunity to freelance for Vice Magazine. This was right on the cusp of them transitioning from a mean hipster rag to becoming a major news network. Near the end of my internship, I pitched an idea for their Film Issue, an interview with famous Utah filmmaker/weirdo Trent Harris (director of The Beaver Trilogy). My editor accepted the pitch and I spent so much of that summer working on the story—interviewing Harris, transcribing, photographing him and logging the copy. I think the story ended up being 2,000 words. I waited three months for a response, and it came in the form of a $50 check.
Fifty dollars. I don't know if I'll ever feel embarrassment like that. It was like opening up an envelope and finding a coupon for self-loathing.
Last year, I pitched a funny little hate-piece on condiments for Vice's food vertical, Munchies. The article ended up going through four rounds of edits and two different editors. It was a story about fucking condiments. In the end, they decided to kill the piece and offered me a 10% kill fee, which was $30. I asked for 25% and they acted like Jesus our Lord and Savior for granting that to me.
Also last year, I waited six months for payment on an article. Not trying to keep throwing Vice under the bus, but it was from Vice. Maybe I should stop pitching to them?
The point is: every freelancer has a list of awful, abusive practices they've endured. Get a group of freelance writers together and it's like sitting in detention—everybody's eager to spill out the ways they've been wronged. Hell, even San Diego CityBeat—the paper that I worked at for seven years—paid roughly the same freelance rate as when I wrote for Salt Lake City Weekly back in 2006.
This is all to say that exploitation of freelance writers exists, and it's rampant. And while I think AB5 is bad, perhaps the plight of freelancers wouldn't have become general knowledge without it. When news of the bill broke out, for example, I saw responses like, "I write 80 articles a month! This is going to kill my career!" And I was like, 80 articles a month?! That is not a career. That is not a way to live. If anyone needs protection, it's that 80-article-a-monther.
On the topic of conservatism, AB5 has also forced a lot of progressive writers to side with anti-union rhetoric—an uncomfortable position for both Beth Demmon and Jackie Bryant. Demmon admitted that she reluctantly agreed with a friend's Republican dad who, at the time, feared AB5 would unfairly regulate his work as an independent trucker. And Bryant tweeted: "AB5 twitter is terrible, myself included but especially people who picked up an issue of Jacobin for the first time this year... One can be pro-labor and also recognize that blanket legislation simply doesn't work."
Ultimately, I think the technicalities of AB5 make the bill a huge misstep, and Lorena Gonzalez could be working for things that would actually benefit freelance writers, including minimum per-word rates, or time limits for payment.
But the worst part about the AB5 is the mirror it holds up to us. It's a bill that says you know that thing you call your identity? Don't you think you could do better? We've earned the grip we have on our lives. It's a tenuous grip, but it's ours. But AB5 is that school yard bully, pulling our fingers up one by one. It's like when someone digs into your cave and says, "there's light out there," and forces you out, even if you were happy in the dark.
---
INSIDE THE OUTSIDER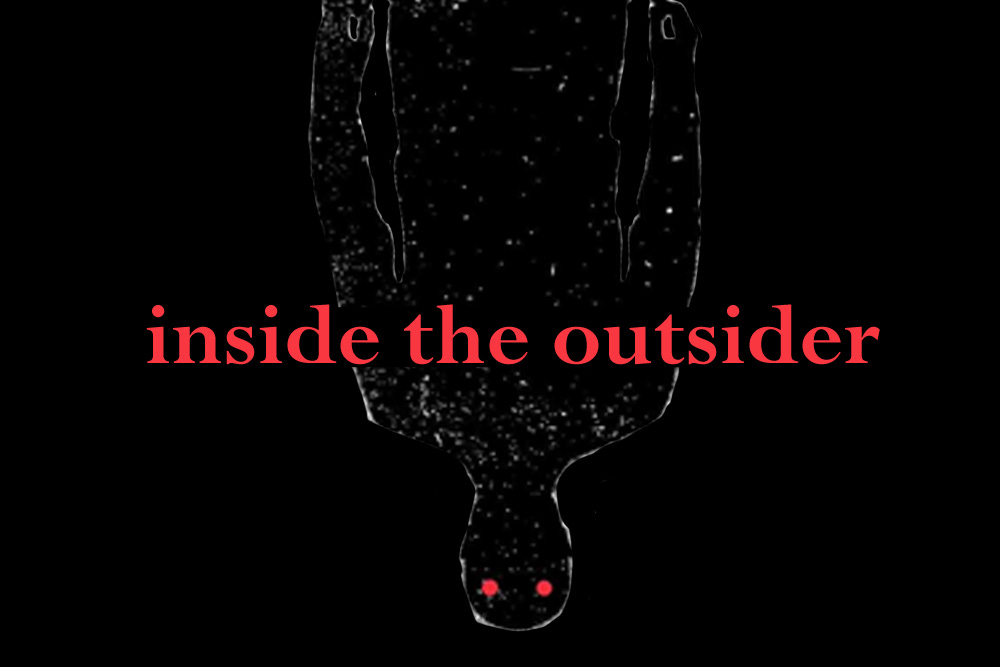 Today marks the first entry of "Inside The Outsider," a conversation between me and Jim Ruland about The Outsider, HBO's new series based on Stephen King's novel. Head over to Jim's newsletter (and subscribe, too!) to read our thoughts and analysis on the first two episodes. You should watch it with us, too!
---
THE ONLY CONCERT CALENDAR THAT MATTERS™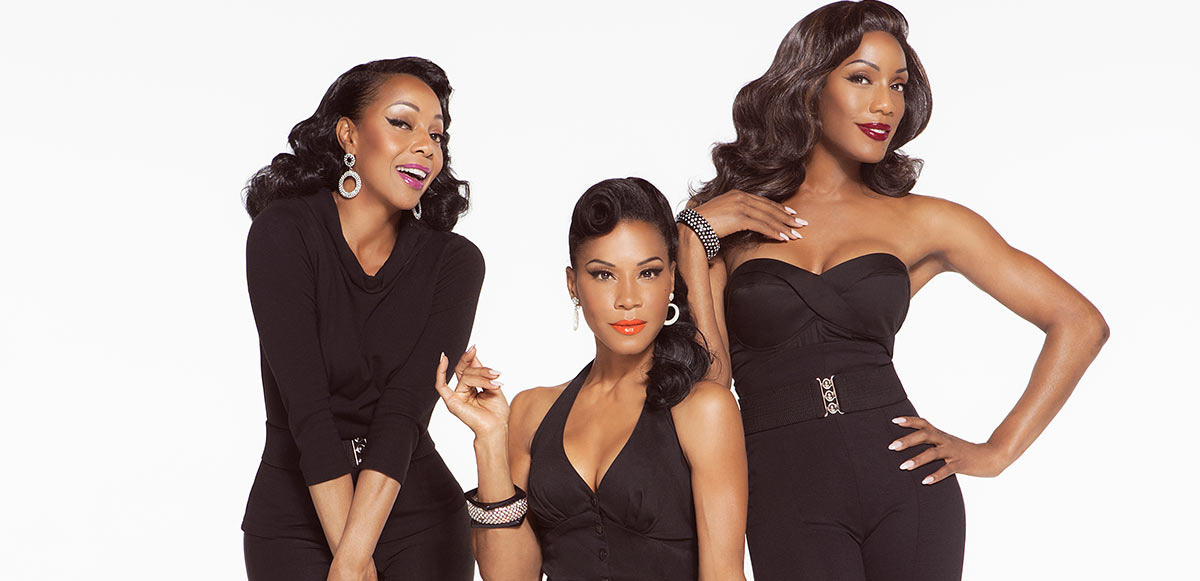 En Vogue
Wednesday, Jan. 15
OPTION 1: OrchidxMantis, Fistfights With Wolves, The Illustrative Violet @ The Whistle Stop. You know how people will be like, "let's get weird," and they'll do something totally normcore like put two flavors of soda in one cup? Well, this show is a good opportunity to actually get weird. OrchidxMantis plays some lo-fi, sultry drum and bass that sounds like David Lynch picked out the soundtrack to a strip club, and Fistfights With Wolves performs kaleidoscopic jazz pop that reminds me of Mr. Bungle or Man Man.
Thursday, Jan. 16
OPTION 1: La Neve and Kohinoorgasm @ Che Café. La Neve is not only a badass advocate for trans and non-binary rights, they are also the guitar player/songwriter in one of the coolest, most radical punk bands right now, Downtown Boys. La Neve's solo stuff is less more dancy than Downtown Boys, but the attitude is still punk as fuck. This is also the first stop on their tour, so I imagine it'll be wild.
OPTION 2: Blue Öyster Cult @ Sycuan Casino. I'll never forgive SNL for allowing Donald Trump to host during the lead-up to the 2016 election, but perhaps just as egregious is SNL's "more cowbell" bit mocking one of the greatest songs of all time, Blue Öyster Cult's "Don't Fear the Reaper." Now it's impossible to play that song without some dingus repeating the punchline. BÖC have a lot of other great songs, too, but you probably don't know because of SNL.
Friday, Jan. 17
OPTION 1: En Vogue @ Viejas Casino. Oh hell yeah. I saw En Vogue at the Salt Lake City Pride Festival back in 2007 and it was insanely awesome. These women are as influential to modern music as they come, and pretty defined the R&B sound of the '90s. "My Lovin' (You're Never Gonna Get It)" is an all-time classic shade thrower, and impossible to get out of your head once it's in there.
OPTION 2: Crasher, Spiller, Frosty Palms @ San Diego Content Partners. Last time I wrote about Crasher in this calendar, I was salty toward frontman local drummer Dave Mead for abandoning the kit in favor of singing and guitar. But Crasher's music definitely sounds like it was written by a drummer: lively, energetic and raw, so I guess it's fine that he's spreading his wings or whatever.
OPTION 2: Bobby and the Pins, Gloomsday, Shake Before Us, DJ Boss Hog @ The Casbah. El Vez + Schizophonics + Creepy Creeps + Mittens = Bobby and the Pins. It's like if somebody was like, "Wouldn't it be funny if there was a supergroup of San Diego's most raucous bands?"
Saturday, Jan. 18
ONLY OPTION: Forest Grove, Blood Ponies, Samhears, DJ Wenzo @ Til-Two Club. It should be obvious that I'm not ever going to recommend another show if my band (Forest Grove) is playing. What am I, a moron?? But seriously, this show is going to be very fun. See you there.
Sunday, Jan. 19
OPTION 1: Reverend Horton Heat, The Buttertones, Paladins, Deke Dickerson @ House of Blues. Shellac those sideburns, fellas, and get those pomps high, ladies, because it's rockabilly night! I think my rockabilly phase lasted approximately 30 days when I was in high school, but I caught one of The Rev's shows during that time, and it was pandemonium.
OPTION NAH: Tyga @ Parq. I don't know Tyga's music, but he illegally owned a tiger as a pet a few years ago, and only gave it up when he learned that law enforcement was cracking down. The hubris of humans who want to possess exotic animals makes me want off this planet. The tiger—named Maverick—now lives at Lions, Tigers and Bears out in East County. Go see that tiger, not Tyga.
Monday, Jan. 20
OPTION 1: Dani Bell & The Tarantist, The Havnauts, and Low Volts @ The Casbah. Another killer Redwoods Collective showcase. I'm infatuated with The Havnauts brand new album, and was lucky enough to see them perform it in its entirety at the end of last year. Don't miss this.
Tuesday, Jan. 21
OPTION 1: The Used, Dragged Under @ Belly Up Tavern. I'm troubled by the strange, revisionist My Chemical Romance takes by "cool" people. Where were you when we were hanging out in Hot Topic in 2004?? If any of you a-holes try to take goth pop-punkers The Used away from me, I'm gonna... idk... write a scathing LiveJournal entry?
OPTION 2: Jason Devore (Authority Zero), Chris Demakes (Less Than Jake) @ Soda Bar. I feel like watching a Less Than Jake acoustic set is the epitome of "chaos reigns," but it also works? Can you skank to an acoustic guitar? I guess we'll find out.
---
HEAR, HEAR
Sometimes I'll review albums, movies, or books in this newsletter because listen assholes I am a SERIOUS JOURNALIST lest you forget, and I am about to dose out seriousness and journalistness, and you're going to like it.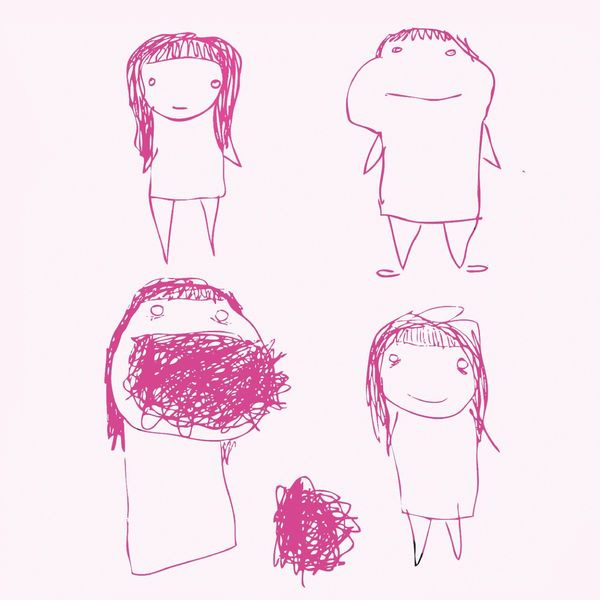 The Havnauts - Real Good Now
I believe that all true connoisseurs eventually return to their roots. This is a good thing, because elitism gets tiring. This is why you see people like Anthony Bourdain loving the shit out of Waffle House. To some, it may seem like slumming, but those journeys to the edge of connoisseurship provide a better understanding of what we intend to do upon our return. Pablo Picasso said it best: "Learn the rules like a pro, so you can break them like an artist."
Punk rock wasn't around in the time of Picasso, but I think he'd happily apply it to The Havnauts.
Without question, the San Diego four-piece is a punk band. Their new album album Real Good Now contains the kind of burners that a 14-year-old anarchist-in-training would scream into a pillow (quite literally: the song "Y. C. T. M. W. T. D. Y. N. M. R. D" stands for "You can't tell me what to do you're not my real dad!", which are the only lyrics to the song). And "Imposter" has the unhinged energy of a Dead Kennedys song.
But there's a craftsmanship to The Havnauts songs that's largely missing in punk music. For one, singer Shelbi Bennett has been crooning with ethereal folk band The Midnight Pine since 2013, and hearing her emotive, country-dirge voice pitted against punk riffs and Jenny Merullo's breakneck drumming is an absolute delight.
Speaking of emotions, The Havnauts bring an unprecedented level of gravitas to the punk genre. Album opener "Lopsided" deals with the worthlessness that comes from dealing with minutiae. It's a disarmingly complex song about how life's banality can seem insurmountable, which is basically anxiety in a nutshell, and hardly a song that would be written by, say, blink-182 or Green Day. Even the the aforementioned "Y. C. T. M. W. T. D. Y. N. M. R. D" feels like a meta wink to the genre and its history of underdeveloped emotions.
It's been awhile since there's been a punk band as grown up, assured and confident as The Havnauts, and I think Picasso would agree: Real Good Now is the work of artists.
Got a tip or wanna say hi? Email me at ryancraigbradford@gmail.com, or follow me on Twitter @theryanbradford