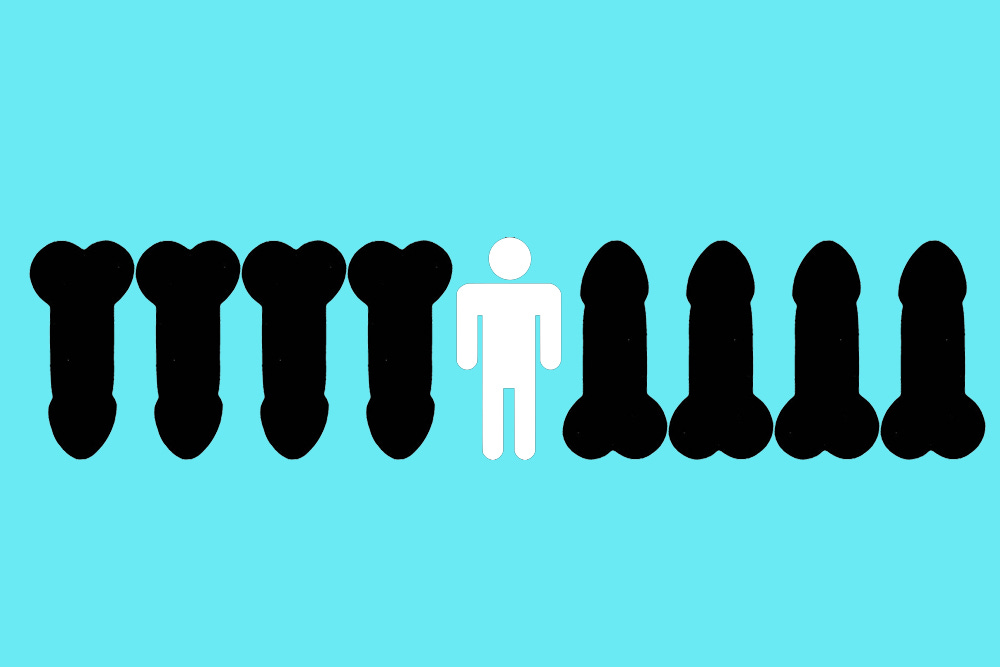 Growing up, my family had a copy of Tim Allen's book Don't Stand Too Close To A Naked Man. I don't know how we came to possess it, because no one in my family was a big fan of Tim the Tool Man, and I gleaned most of my knowledge of Home Improvement because I was too lazy to change the channel when it came on after The Simpsons. I'm pretty sure that Tim Allen's book was just something that appeared in every home during the '90s.
I never read the book, but given the Tool Man's penchant for reinforcing masculine stereotypes, I figure that the title refers to some homophobic or gay panic-y bullshit.
Still, I can't help but think about Tim Allen's smiling mug when the hostess of Yu Spa hands me the locker key and tells me that I can't wear clothes. Clothing is not optional at the spa.
It's my wife's longtime friend who had suggested that we go to the Korean spa. She's visiting from Providence, arriving with a cold that's clogging her sinuses. She floats the idea of going to a Korean spa so she can sit in a steam room and clear the sickness out. My wife is super down with the idea. They ask if I want to go. "There's a boy's side and a girl's side," they say. "You're going be naked."
I've never been to a Korean spa, and generally avoid situations where I have to be naked with strangers, but I also don't want to be left out. It's definitely one of the stranger cases of FOMO I've ever felt.
We drive up to Yu Spa on Convoy Street. It beckons like a glowing blue insect zapper. I begin to feel nervous. I hate that—at 35 years old—I'm feeling anxious to be naked in front of others. What if I run into someone I know? The thought mortifies me. I think of the older gentlemen who frequent my YMCA. They have absolutely zero shame, walking around like they own the place. It's not uncommon to see an old guy sitting out on a bench, spread wide, nonchalantly reading email on their phone, letting it all hang out.
I wonder if there's an age at which being nude is no longer weird. Were there just more opportunities for nakedness back in the day? I was never required to shower after gym class, but certainly that was a thing. Could that be where the old guys learned it? Or is our modern obsession with beauty and aesthetics to blame? Do we just live in more shameful times? Whatever the case, "hanging dong at the YMCA" is the level of DGAF to which I aspire.
My nerves subside a little when we enter Yu Spa. The spa's good lighting is beguiling, as well as its vague floral aroma. Do I also detect a hint of chlorine? Yes, yes I do. The place is far more comforting than the sado-masochistic dungeon I had envisioned.
The hostess hands over two towels—one big and one small—and our respective spa uniforms to wear in the common areas: a stylish little green get-up that reminds me of karate outfits.
When I enter the locker room, I see a man lying on a bench with a tiny towel covering his junk. It appears as if he just engaged in some strenuous activity. Or maybe, I reconsider, maybe he's experiencing some zen-like comfort—comfort that can only be achieved while naked. I mentally approve, throwing a little nod his way, which he doesn't see because he's in skin nirvana.
I open my locker and there's one lone pube sitting in there, twisted and bent like a strand of witch hair.
Cool, cool, I think, staring at the lil guy. We're all grown-ups here. We all have pubic hair. This is just a natural occurrence when we're in spaces where pubes can be flaunted. The body is a wonderland.
I remove my shirt and look at the pube.
I strip to my boxers. I look at the pube.
The pube stares back.
Finally, I slide my boxers off and quickly reach for my towel. I try to wrap it around my body, but it's just small enough that it fully doesn't fit around my waist. Can't fit the towel around your waist, big guy? Good God, is that the pube mocking me? Maybe lose some of those pounds. Also, just a reminder: you're naked. Ha ha ha.
I slam the door on the pube. I don't need this right now. Reluctantly, I throw the towels over my shoulder and walk into the spa area, keeping my head up, eyes forward. If I don't look down, it's easier to feel unnaked. But that illusion dies when I turn the corner. There are about six men sitting in the hot tub, a few dipping themselves in the cold tub, and a few just hanging out on side chairs. Nobody speaks—they all just stare at me like I'm the new kid in class. I don't know whether to nod or wave (with my hand!).
Hopefully without looking too panicked, I duck into the sauna. I take a quick assessment of the situation and realize that the small towel is for my butt. A sweet little butt towel. I throw it down and take a seat in the most unpopulated corner of the sauna.
Self-reflection and introspection comes fast in the stale, dry air. Am I enjoying myself? Is this more enjoyable without clothing? I look down at my testicles resting on the towel and feel a bittersweet, existential humility. We're all just humans, I think, humans pretending not to peek at other men's penises while in the naked spa. Humans with our balls on butt towels.
As much as I hate to admit, I harbor a little bit of body shame. I look around at the other guys sitting around who take better care of themselves (a lot of these guys look like amateur MMA fighters) and wonder why that's not me. Where are these guys' muffin tops? How come nobody else has adult acne riddling their bodies? I wish I could not have these feelings, but insecurities are like assholes: everybody has them, even if they're covered by a cute little towel.
Sweat begins to drip into the interesting contours of my body. I leave the sauna light-headed. The disorientation helps with the anxiety. I step into the steam room and cough on the thick, medicinal-tasting vapor. The room is full of blurry bodies and I sort of elbow my way in between two large, pink shapes. The steam feels good, and the visual distortion acts as a nice veil, a comforting blanket. For the first time, I can focus on how good the spa makes me feel. I want to say something like "Steam feels good, right fellas?" Classic steam room talk for us steam room bros.
After the steam, I sit in the hot tub. It's great to just have everything—everything—gently pushed around by the jets. Two young guys get in and have a conversation that I can't understand, but their comfort with each other makes me happy. I watch a man dip himself in the cold tub and immediately look down when as he leaves. Checking for shrinkage, I assume. It's a funny move that I notice everyone do when they leave the cold tub, and I do the same.
When I walk back to my locker, the pube is still there, but I feel like a slightly newer man, brimming with accomplishment, so that little twisted hair no longer bothers me. I take my time getting dressed. I suddenly wish I had a copy of Tim Allen's book, if only to sit on his smarmy mug while putting my clothes on. I wouldn't even use a butt towel.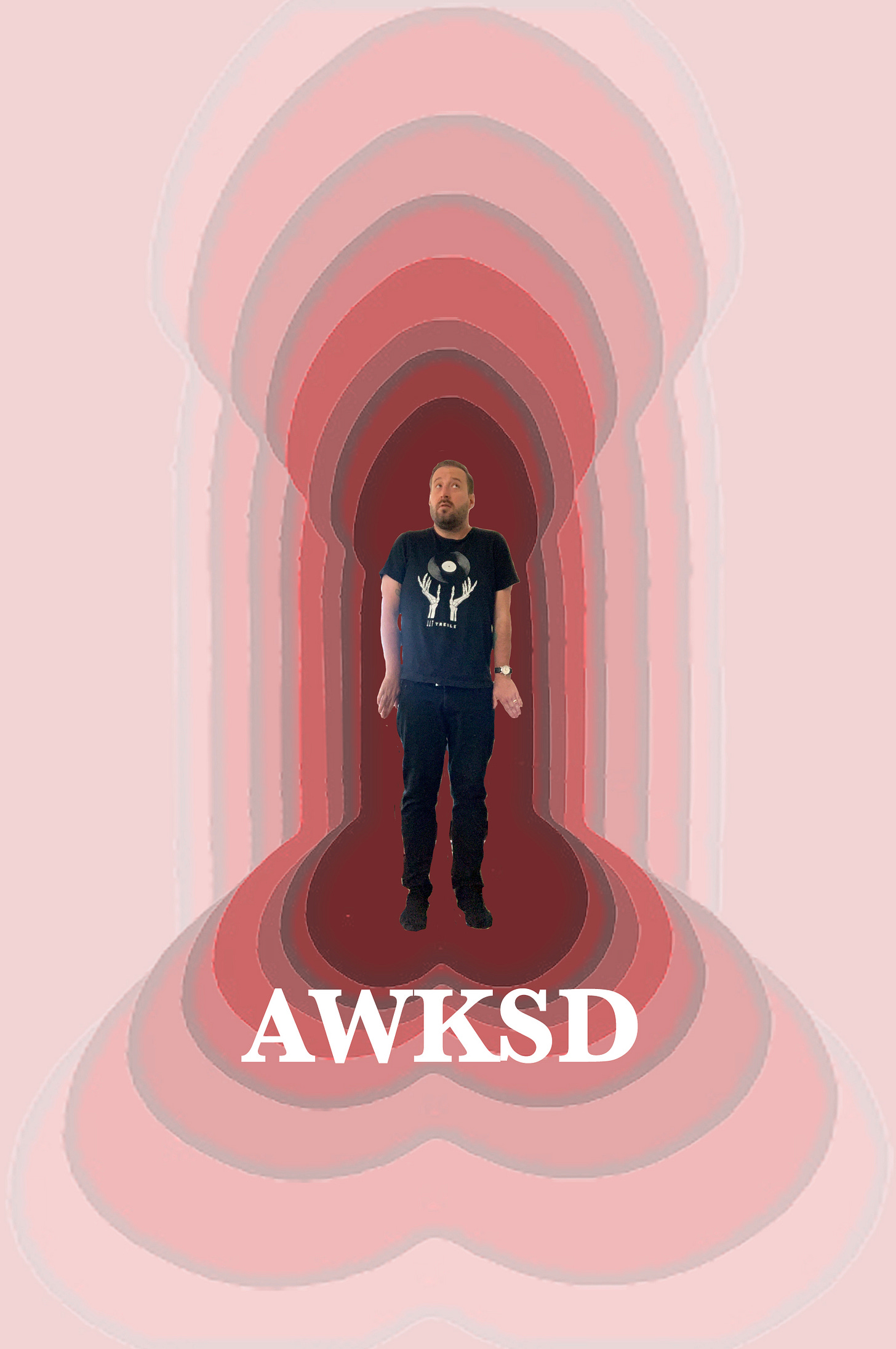 ---
SOME COOL OTHER THINGS
· Last week, San Diego CityBeat's former editor Seth Combs was on KPBS Roundtable to talk about what happened to the paper and what it is now (spoiler alert: garbage!). At the end of the segment, Combs gave a very nice shout out to this newsletter, which is the most validating thing to happen to AWKSD (at least until I tattoo the URL underneath my hairline). Watch it here.
· Starting next week, I'm going to recap HBO's The Outsider in this newsletter. Actually, I'm going to tag-team with my friend Jim Ruland, switching off coverages between our two newsletters. Jim writes "Message from the Underground," a newsletter that covers punk and literary stuff, and you should absolutely follow him. Oh, and he also authored the official Bad Religion book that's coming out later this year, nbd. Near the end of last year, when I saw that HBO was producing a miniseries of Stephen King's recent novel, I bugged Jim to read it with me. I think he's nearly done with the novel, and I'm still waiting to receive mine so he'll probably have to take the first entry (totally regretting my decision to order it from Biblio rather than Amazon. Serves me right for trying to be ethical). But you should follow along! Watch the show, read the book, have opinions about both. There's also a good chance that this will end like most of the things me and Jim do together: either hating each other or a bloodbath.
---
THE ONLY CONCERT CALENDAR THAT MATTERS™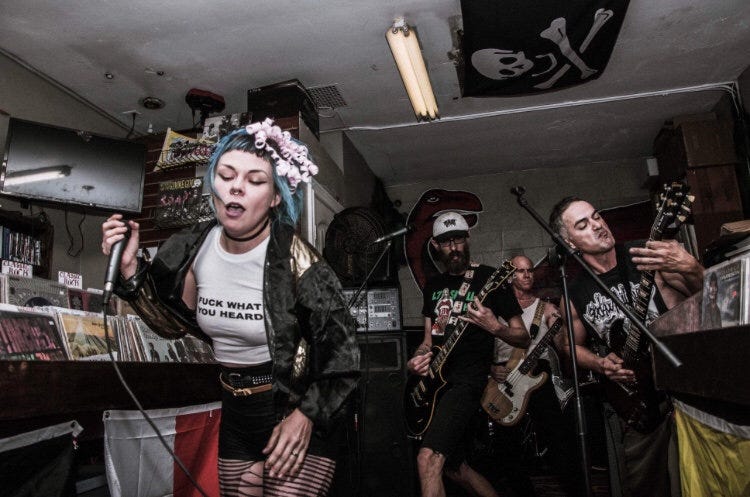 Flaunt
Wednesday, Jan. 8
OPTION 1: New Me, Slay Dean, Snack Pack @ Soda Bar. It's a little hard to track all of San Diego musician Jakob McWhinney's bands, but it's a safe bet that you're going to have fun watching any of them. New Me has a raucous, lo-fi electro pop that reminds me a little of Dan Deacon or Wizard of Ahhhs-era Black Kids. This show will be a party.
Thursday, Jan. 9
OPTION 1: Good Riddance, Youth Brigade, The Last Gang, PSO @ Brick By Brick. It's hard to listen to a lot of early 2000s Fat Wreck Chords bands these days without feeling a little embarrassed (I wish I could go back in time and tell 14-year-old me to not buy that No Use For a Name album), but Good Riddance was—and still is—punk af. They kept CA hardcore alive well into the 2000s, and their newer stuff is just as punishing.
OPTION 2: Art Garfunkel @ The Magnolia. I once heard somewhere that Art Garfunkel is a dick (I don't know where and I'm too lazy to Google it), but I like to think that Paul Simon's solo success was because he's a comparatively nice guy. I also like that scene in The Simpsons when Lisa has an enemy who's better at everything than her. While trying to convince herself that there's no shame in being second best, she has a dream where she's in a band with Art Garfunkel and a bunch of other lesser-thans, and everyone in the audience boos them. "Why would they come to our show just to boo us?" she says, snapping out of her dream.
Friday, Jan. 10
OPTION 1: Joyce Manor, Oso Oso, and Peach Kelli Pop @ Music Box. One of my favorite writers Dan Ozzi wrote a big thing yesterday about how music journalism has been shitty to the genre of pop-punk, but mentioned some of the bands that even elitist music writers like. Joyce Manor is one of those bands, and yeah, they deserve all the praise heaped upon them.
OPTION 2: The King Khan & BBQ Show, The Rosalyns @ The Casbah. King Kahn is a master at grimy garage rock, but I'm more excited for The Rosalyns. The all-women San Diego group (featuring Gloomsday's Lori Sokolowski and Birdy Bardot, among others) put out a fantastic record of retro '60s rock last year, and it feels like the soundtrack to a Tarantino film.
OPTION 3: Tool, Author & Punisher @ Viejas Arena. As easy as it is to rag on Tool for being a perfect storm of ridiculousness and pretentiousness, I still really like them, and their newest album Fear Inoculum sounds uncannily like anything they put out in the '90s. But the coolest thing about this show is San Diego-native Author & Punisher opening up. His music—and the bonkers way he performs it—can open your third eye wider than Tool ever could.
Saturday, Jan. 11
OPTION 1: Flaunt, Auxilio, Psychotic Scum, Rival Squad @ Til-Two Club. A night of women-fronted hardcore bands? Fuck yes. Headliners Flaunt are especially savage. I hope Til-Two is still standing after tonight, because I like that place.
OPTION 2: Buck Meek, Twain @ Che Cafe. If you're looking for a more mellow show tonight (i.e. you feel like keeping your teeth) check out Big Thief's guitarist Buck Meek. It's a little James Taylor-ish, but loaded with intimacy and vulnerability.
Sunday, Jan. 12
OPTION 1: Veronica May, PWR CPL, Mandi Jo @ The Casbah. Sometimes rocking, sometimes haunting, Veronica May's music always harkens back to the dangerous early days of rock 'n' roll. She also has one of the most powerful voices in town.
OPTION 2: Ridgeway, Quali, Machinekit, Memory Leak @ SPACE. [Seinfeld voice] What's the deal with shoegaze?? I can't pinpoint another type of music that I like as immediately as shoegaze, and Ridgeway are kind of like shoegaze pop-punk. It's like they made their music specifically for me.
OPTION 3: Tool, Author & Punisher @ Viejas Arena. I believe that both Tool shows this week are sold out, which is why they're not your first option. But if you can find a way in, prepare to transcend to some other level, or something.
Monday, Jan. 13
OPTION 1: Cardinal Moon, The Red-Headed Strangers @ The Casbah. Did you know that Redwoods Music Collective have a residency at Casbah this month? That's a good thing because every Redwoods act is solid, and Cardinal Moon is no different. Their soulful pop is smooth, dark and sad (just how I like my coffee!).
Tuesday, Jan. 14
OPTION 1: Pinkeye, Le Saboteur, Your Friendly Bartender @ The Casbah. It's hard to classify Pinkeye's music—is it folk? Pop? Punk? Regardless, it's incredibly captivating, and I believe it will pair well with Le Saboteur's melodic post-punk.
OPTION 2: The Obsessed, Ritual Potion, Gutter, Mortar @ Brick By Brick. The Obsessed are legendary pioneers of stoner metals, and their music is what I imagine plays in strip clubs in Hell.
Got a tip or wanna say hi? Email me at ryancraigbradford@gmail.com, or follow me on Twitter @theryanbradford