When my friend and former CityBeat editor Seth Combs asked if he could write a guest post about the Oscars, I was like doi. Combs has made a name in San Diego for his blunt—and sometimes harsh—art criticism. However, despite how incendiary it can be, his writing is always honest and thoughtful, so I'm stoked that he wanted to stir up some shit on AWKSD (although I was tempted to nix the piece when I read he said about The Lighthouse. Lighthouse 4eva imo).
So, without further ado, here's Seth.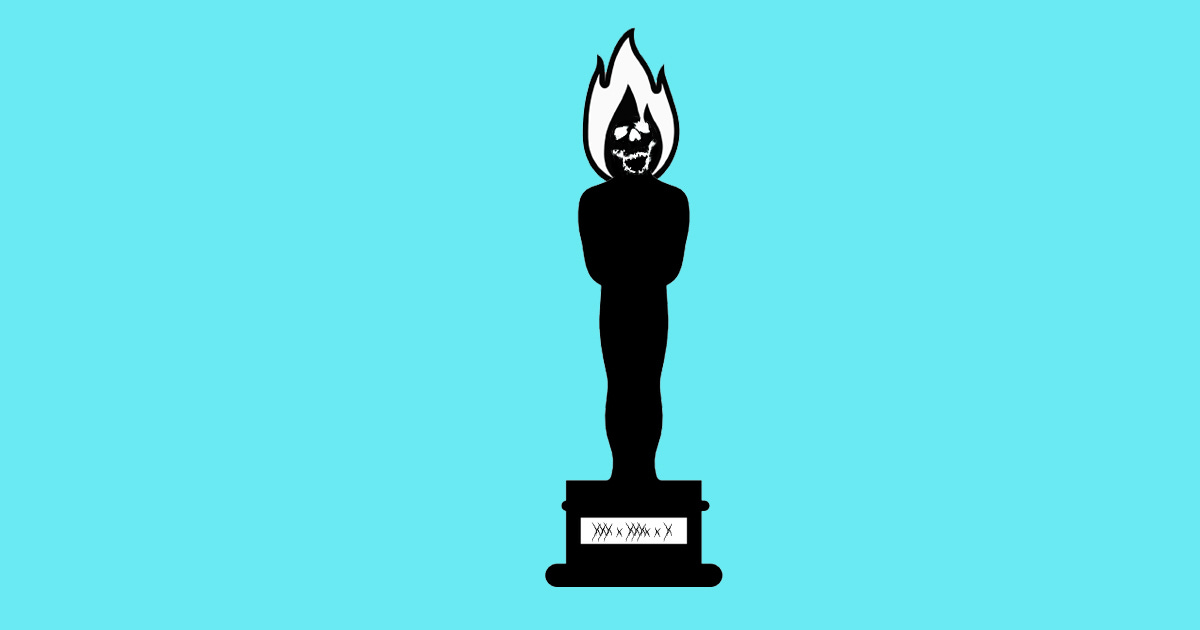 I love the Oscars.
Sure, it's filled with an overwhelming amount of self-congratulatory posturing and yes, it's still steeped in systemic racism, misogyny and, perhaps to a lesser degree, homophobia.
And yet, I still love it.
And I'm not alone. Two of my favorite pop culture critics, Wesley Morris and Louis Virtel, both share my opinion that it's more than OK to be critical of the Academy Awards while also revering it. Both are outspoken in their love for the pomp and circumstance, while maintaining their respective criticisms that nearly everything about the awards—from the lack of diversity to the nominating process—needs a lot of work.
Of course, Morris and Virtel are much more eloquent and entertaining when it comes to their feelings on the matter (Morris in his essay in the New York Times, Virtel on his weekly podcast). TBH and IMHO, I'm at a loss as to what I could possibly add to the zeitgeist that hasn't already been dissected, disentangled and distributed ad nauseam (not to be confused with Oscar nominee, Ad Astra).
So I will simply say that, for me, the Academy Awards tap into both my nostalgia and my inexhaustive compulsion to consume good art. On the former, one of my fondest memories from childhood was watching the Oscars with my dad. He was something of a film hoarder. He obsessively rented films and dubbed them onto blank VHS tapes so he could watch them while out at sea (he worked on a tugboat). He rarely copied over the tapes and so my dad's film collection became vast and varied. He loved to introduce me to new movies. He would also quiz me on Oscar trivia and opine endlessly on how films like All That Jazz and Dangerous Liaisons were robbed (an opinion I share). To this day, I can instinctively recite which three films swept the five major categories. I can also get extremely heated while discussing the 1999 Awards (more on that in a bit).
My dad taught me a lot of things, but one of the lessons from our Oscar viewings is that they rarely represent what is truly the "best." Rather, they simply work as a useful guide. The winners are almost never remembered as the most innovative or even the "best" films to be released that year. I mean, honestly, when one considers the most groundbreaking films just of the past 20 years (There Will Be Blood, Spirited Away, In the Mood for Love, Lost in Translation, I'm Not There, The Tree of Life, Eternal Sunshine of the Spotless Mind, to name more than a few), none of those films won "Best Picture." Most weren't even nominated in the category. For every one Moonlight that wins, there are dozens of dungpiles like Braveheart and Crash that rarely stand the test of time.
Yes, #OscarsSoBasic and #OscarsSoWhite are legitimate complaints. Still, the nominees do offer a simple and effective starting point that may lead the viewer to explore nominees that may truly be groundbreaking and worthwhile. For example, I can't help but believe that there are people who may have never seen extraordinary films such as Honeyland and Parasite had they not been nominated alongside drivel such as 1917 and Joker. This is especially true in the age of on-demand. This is the first year where I was easily able to access nearly all the nominees on streaming services.
Of course, we should always take issues of representation seriously, but given how often the Academy gets it wrong, perhaps there is an argument to be made that we shouldn't take it so seriously in the first place? I'm not sure I'll ever be able to comfortably answer that question, but I do know that loving the Oscars doesn't necessarily mean we have to love all that's wrong with them. You just have to love the debate and opinions that surround them.
And yes, I have a lot of opinions. I appreciate anyone who managed to read the long-winded exposition above, but I don't begrudge anyone who simply decided to scroll down to get to yet another list of Oscar predictions and gripes. Much like the Oscars themselves, don't take it too seriously. But yeah, my opinions win the award for "Best Opinions."
Best Original Screenplay
Of the five, there are three that absolutely don't belong here. The script for 1917 must have been 30 pages long given the fact that there's practically no dialogue and that the film mainly consists of characters either running, falling or shooting. Marriage Story is a beautiful film, but Noah Baumbach's script largely benefits from excellent editing and superb acting. Give those roles to two lesser actors and the script just wouldn't have been all that exciting. The likely winner, Once Upon a Time… in Hollywood, is just Quentin Tarantino doing his version of Drunk History again.
That leaves Knives Out and Parasite, both of which are excellent scripts. But it's Bong Joon-ho who should win. Not only would it be historic (it would be the first non-English script to win), but it's also worth pointing out that Tarantino has already won twice in this category (for Pulp Fiction and Django Unchained) so it's not like he's owed some special recognition for past snubs. Plus, he's an epic d-bag.
Best Adapted Screenplay
The script for The Irishman must have been the size of War and Peace and writer Steven Zaillian could have used an editor just as much as Scorsese. Jojo Rabbit is a cheeky little film about Nazi youth (more on that later), but Taika Waititi's script is weighed down with cheesy schmaltz, clever one-liners and more "Heil Hitler"s than anyone should be comfortable with (more on this when we get to the "Best Picture" category). Joker is, well, a terrible script that's only saved by a dynamic performance. No one should ever let Todd Phillips write anything ever again.
The two remaining nominees are The Two Popes and Little Women. This is a tough one, but I'm leaning toward Popes for two reasons: First, Little Women, while an amazing adaptation, is amazing precisely because of the acting, editing, directing and sequencing of the film, and not so much for the script itself. The Two Popes, however, takes a non-fiction book and adapts it into something compelling, engrossing and highly watchable. The dialogue between its titular characters is sharp, profound and sometimes distressing. Plus, this film deserves an award and I can't honestly see it winning anywhere else.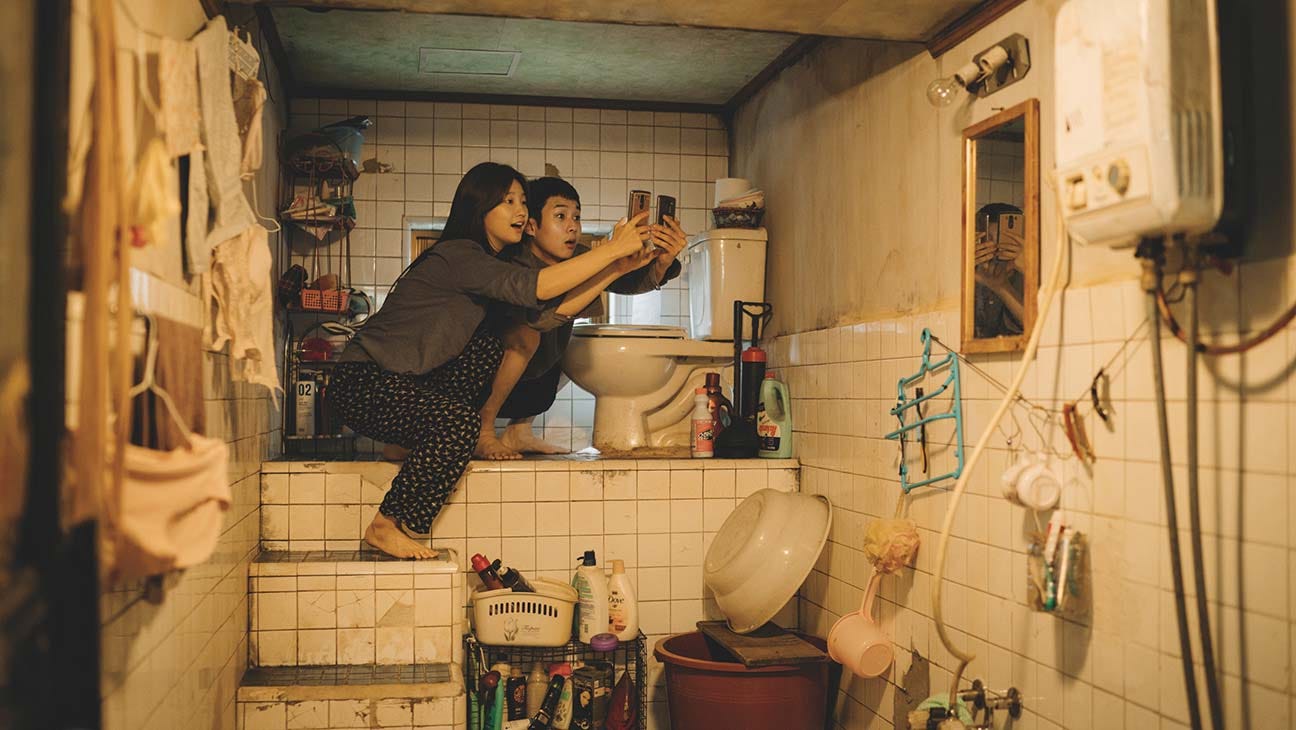 Best International Feature Film
Full disclosure: I have not seen all the films nominated in this category. Les Miserables only recently opened in theatres and Corpus Christi has yet to be released. But c'mon, is it even necessary to see all the nominees here? This is where Parasite will surely get its due if only so the academy can give some piece of shit like 1917 the more prestigious "Best Picture" prize. What's more, there is a host of international films that deserved to be here (please go check out The Souvenir, Long Day's Journey Into Night, Atlantics and the absolutely transfixing Transit). The fact that the same rules don't apply to this category is a farce (why can there be 10 films nominated for "Best Picture," but five is still the magic number here?).
That being said, if there were any justice in the world, Honeyland would win here (it has already made history by being the first ever film nominated for both "Best Documentary" and "Best international Film"), and Parasite would win one for "Best Director" or even "Best Picture." Pain and Glory is a masturbatory eye-roll of a film that deserves nothing more than a mention that it happens to be nominated in this category (more on that when I get to "Best Actor").
Best Documentary Feature
First things first: Every film in the category is superb. EVERY. SINGLE. ONE. In fact, if I was compiling a must-see list of the best films of 2019, I'd likely recommend all five of the nominees in this category over the majority of the films nominated for "Best Picture." In fact, while were on the subject, why the fuck is the academy so reluctant to ever nominate docs for the big award?
Anyway, a word of advice: Do not watch For Sama and The Cave back-to-back (both are available to stream on NatGeo and PBS, respectively). The two Syrian civil war docs are brutal and emotional depictions of a country that's still being ravaged by the evil Assad regime. To reiterate, Honeyland is likely the best overall film here, but both American Factory and the incendiary political surrealism of The Edge of Democracy both deserve recognition. If I had to pick just one, it would be Petra Costa's heartbreaking account of Brazil's democratic collapse and it's recent decent into authoritarianism. I have no doubt that many Americans will see parallels between Brazil and our own political predicaments. Even better, all of these docs are available to stream immediately (Honeyland is on Hulu and Edge of Democracy and American Factory are both on Netflix).
Best Cinematography
This is honestly the only award 1917 should win. The cinematography is the only good thing about it. The same could be said for The Lighthouse, another wretched piece of nonsensical garbage that people pretend to understand. Honestly, Little Women should win, but it's not even nominated. So yeah, whatever, give it to 1917, because all that running, falling and shooting was, if anything, framed beautifully.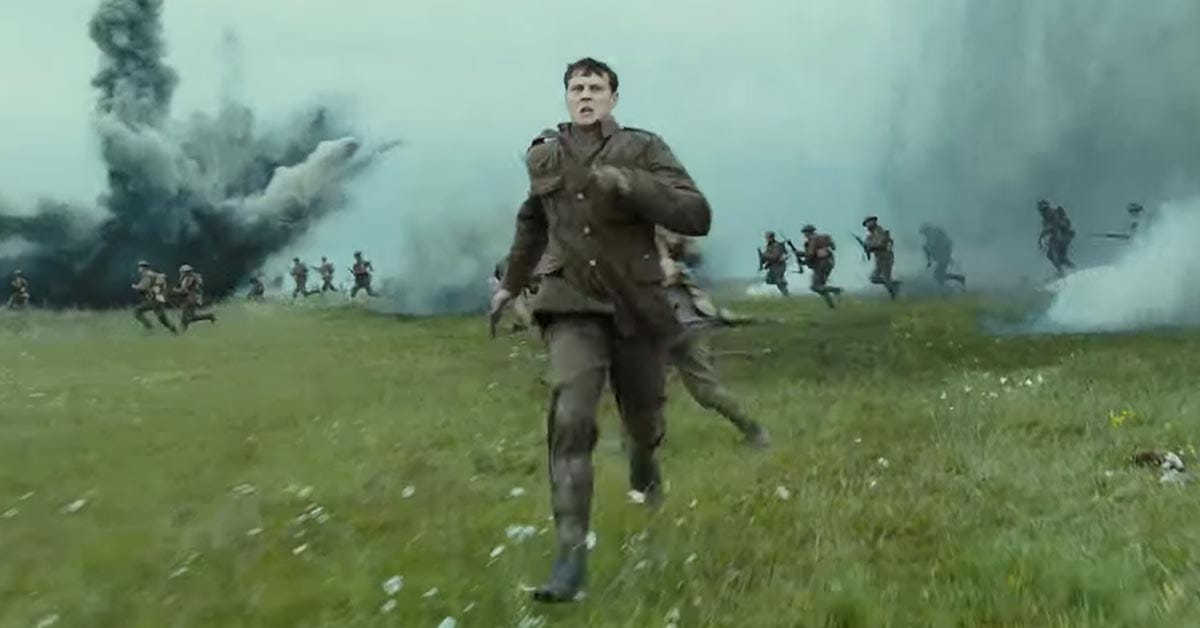 Best Animated Feature
Many were surprised when Missing Link won the Golden Globe in this category. It was a total flop and definitely wasn't seen as the frontrunner. I'd like to think that it won because the film is the only one that uses old-school stop-motion animation techniques, which is an impressive feat (or should I say, bigfeat. Ha! Get it? Yes, OK, never mind). That being said, Missing Link sucks all the feat. Even with its underlying Darwinian messages and themes of friendship, the film still feels like it's too mature for kids, but too childish for adults. Honestly, it should be disqualified solely for its use of a song called "Do-Dilly-Do (A Friend Like You)," which sounds like some Portland busker ripping off every Randy Newman Toy Story song.
Speaking of Toy Story, the fourth installment is nominated and it has a spork toy this time, which should be evidence enough that this series has run its course. I didn't watch How to Train Your Dragon: The Hidden World, because I haven't seen the other films and I'm just not ready for more dragons after the anticlimactic ending of Game of Thrones.
I Lost My Body and Klaus are the two remaining nominees and both are available to stream on Netflix. The former is a highly experimental French film that became the first ever animated feature to win the Nespresso Grand Prize at the Cannes Film Fest. Don't know what that is? Cool, neither do I, but I do like that it's a surrealist flick about an Addams Family Thing-looking appendage trying to find his body. The problem is that the body in question belongs to an uber-creepy teenager who basically stalks a woman and regularly lies to his boss. The film is truly amazing to look at and gets points for creativity, but there were way too many problems with the protagonist for me to enjoy.
And then there's Klaus, a Santa Claus origin story that I found to be (and this shocked even me!) charming and delightful. While I'd love to see a film like I Lost My Body win just for its experimentation with the format, a dark horse like Klaus should win precisely because it's the best film of the bunch. But we all know that Toy Story 4 is going to win here. So why did I even ramble on about it like this for so long? IDK. Jesus, what's wrong with me?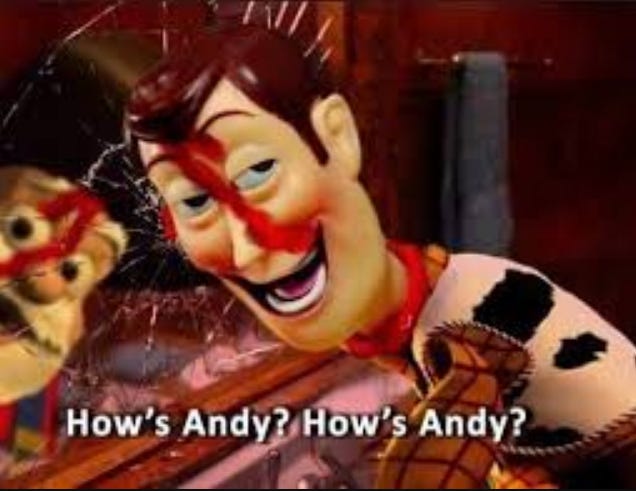 Best Supporting Actor
Literally nobody could convince me that the two Irishman nominees in this category belong here. Joe Pesci and Al Pacino are goddamn legends, but we don't give them awards for paint-by-numbers mobster characters! We've seen it all before. The Irishman is a long, decent film, but Pacino and Pesci don't deserve Oscars for playing caricature of characters they've played before.
Both Anthony Hopkins and Tom Hanks did their best to convince us that we weren't watching two beloved actors play two real-life characters, but they ended up just coming across like two beloved actors doing really good impressions of Pope Benedict XVI and Mister Rogers.
Finally, there's the frontrunner Brad Pitt, equal parts charming and creepy as Cliff in Once Upon a Time. I enjoyed his performance well enough, but couldn't help but feel like he was just being the usual, charming Brad Pitt we've seen in countless Brad Pitt films. We all know he's capable of occasional brilliance (Babel, The Tree of Life, 12 Monkeys), but the character of Cliff still boils down to a flashy smile and seemingly unlimited charisma. The character's underlying darkness is never fully explored and only hinted at in the occasional flashback. In the end, none of these nominees are particularly great. The category feels more like "Best Movie Star Who Has a Smaller Role This Year and Phoned It In," in which case, they're all winners.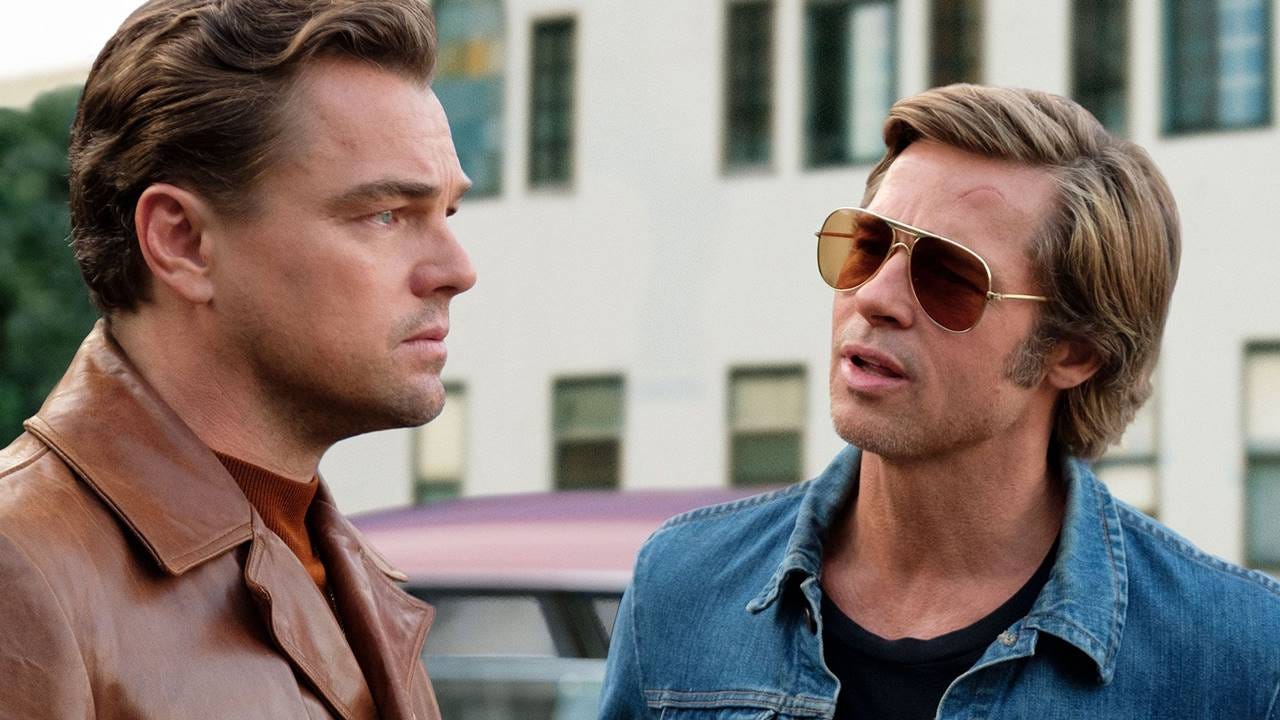 Best Supporting Actress
Laura Dern used to really annoy me. Even in hindsight, I can't put my finger on what it was about her that put me off, but she would always just make me cringe. But recently, she's put that cringe factor to work with her performances in Big Little Lies and her absolutely convincing turn as a divorce lawyer in Marriage Story. Is she a villain? Is she a manifestation of female empowerment? Is she both? Marriage Story is that film where the viewer never feels entirely comfortable rooting for one character over the other, but it's Dern's performance that really gets under our skin. The viewer is never fully sure how they should feel about her. She's brilliant and deserves to finally be recognized.
I wouldn't be butthurt if Florence Pugh won for her turn as Amy in Little Women, but she was much more affecting in Midsommar. Kathy Bates is a national treasure, but Richard Jewell is a highly dramatized and inaccurate dumpster fire of a film that defames journalists and paints a couple of MAGA rednecks as heroes. Fuck that movie. I'd rather watch Clint Eastwood talk to a chair on a loop than ever see that steaming pile of shit again.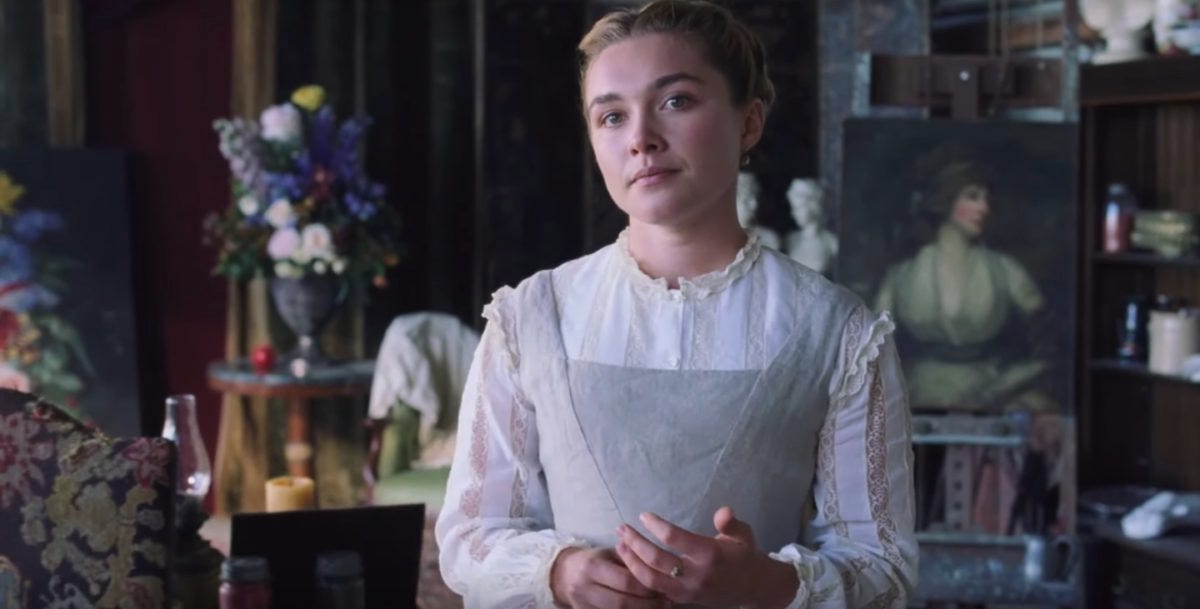 Best Actor
I've never understood the cult of Almodóvar. With exception of Women on the Verge of a Nervous Breakdown, I have found most of his movies to be self-indulgent exercises in egotism. And now there's Pain and Glory, where Antonio Banderas plays a declining film director reflecting on his life. Oh, feel the solipsism! Watch as critics eat it up! Please don't believe the hype. Antonio Banderas is a fine actor and has been Almodóvar's longtime stand-in, but this is a highly melodramatic performance in yet another nonsensical film.
Jonathan Pryce was a suitable Pope Francis, but having a British actor playing an Argentinian speaks to some of the larger issues of representation. Adam Driver was excellent in Marriage Story and Leonardo DiCaprio almost single-handedly saves Once Upon a Time…, but let's face it, the world's greatest living male actor is finally going to win an Oscar for what is certainly his worst role. I'll expound on my issues with Joker in a sec, but the only reason Joaquin Phoenix deserves this award is that he turns in an adequate performance as a famous psychopath despite a terrible script and imbecilic directing. So yeah, fine, whatever, let him have it, but Phoenix deserves better.
Best Actress
I don't even want to discuss this category. Lupito Nyong'o should have and would have easily won this category for Us, but she isn't even nominated. Kill yourself, academy. She wins in a write-in vote. You heard it here first.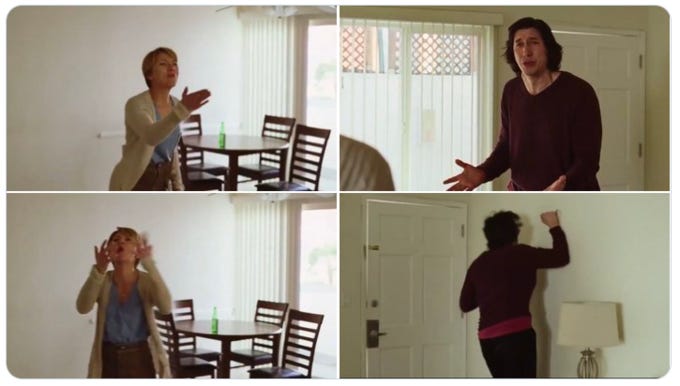 Best Director
And the nominees are…
Greta Gerwig, Little Women
Joanna Hogg, The Souvenir
Petra Costa, The Edge of Democracy
Melina Matsoukas, Queen & Slim
Lulu Wang, The Farewell
Haha! JK! No, what we actually get is four crusty white dudes long past their prime hopefully losing out to the one nominee that actually deserves to be here (Bong Joon-ho for Parasite). And yet I still have zero confidence that Bong will actually win. Instead, it's much more likely Sam Mendes will win his second directing Oscar, which leads me to…
Best Picture
1998 was an amazing year for film, and the resulting Oscar nominees that year were one of the few instances where I can look back and say the Academy mostly got it right. Saving Private Ryan, Velvet Goldmine, Central Station and Life is Beautiful are films that have held up over the years. One of the "Best Picture" nominees (The Thin Red Line) is still my favorite film of all time. Private Ryan, Thin Red Line and Life is Beautiful all could have easily won the night's highest honor. I could even make a case for Elizabeth.
Instead, the academy gave the award to a cretinous, Harvey Weinstein-produced, 16th Century rom-com called Shakespeare in Love. I mean, just imagine it: A moving Spielberg and Hanks war film losing out to pre-GOOP Gwyneth Paltrow in a fake goatee?!
There have been countless disappointments similar to this throughout the years. Argo winning out over Amour and Silver Linings Playbook in 2013. Crash winning over Brokeback Mountain and Munich in 2006. And lest we forget last year, when the barely watchable Green Book beat out The Favourite, Vice, Roma and Black Panther.
Well, I'm ready for the pain once again.
To make this a little easier, I've listed the "Best Picture" nominees in order of preference (just like academy members do when they're voting).
Marriage Story: For me, the best film of the year was Christian Petzold's Transit, but Marriage Story was a close second. Do I think it'll win "Best Picture"? Hell no. As amazing of a film as it is, divorce dramas already got their due in 1980 when Kramer vs. Kramer nearly swept the Oscars. Looking back on that year, it's important to remember that Kramer vs. Kramer (a movie that feels incredibly dated) beat out all-time classics such as Apocalypse Now, Norma Rae and (sorry dad) All That Jazz.
Parasite: Whenever someone wants to discuss Parasite with me, I always end up sounding like that hipster asshole who brags about liking a band before they got popular. I end up saying something completely pretentious like, I've been in love with Bong Joon-ho's style of filmmaking since seeing The Host back in 2006, which is pretty much the cinephile equivalent of the asshole who waxes nostalgic about seeing Arcade Fire at The Casbah back in the early '00s (guilty). But the real douche move is when I tell people that Parasite, while an exquisite film, isn't even Bong's best work. That would be 2009's Mother (not to be confused with 2017's Mother! or especially Danzig's "Mother").
Still, I would be so pleased if Parasite won "Best Picture," but given that it's practically a shoo-in for "Best International Feature," this scenario is unlikely. It all quite silly, really. I have no doubt that Parasite is the favorite film of the majority of academy members, but given that they have likely already listed it as their favorite international film, it's plausible they'll list it as their second choice when it comes to "Best Picture." This scenario could, however, conceivably backfire (I hope). Think of it this way: If all the academy members listed Parasite as their second favorite film and there's a wide variety of the other eight films at the top of their respective ballots, Parasite could average out as the "best" (see: Birdman upsetting the field in 2016).
Little Women: It's an utterly delightful, superbly performed and meticulously directed revision of the classic novel. But yeah, we've literally seen this story before. That's not to imply that this isn't the best version of that story (it is, by far), but think of it this way: They've remade A Star is Born four(!) times and it has never won any of the major awards. Translation: The academy rarely rewards remakes, however remarkable.
The Irishman: Actually, I take back what I just said about the academy not rewarding remakes. They did, in fact, reward such a remake in 2006 when Martin Scorsese won "Best Picture" for The Departed, a subpar refashioning of the masterful Hong Kong crime thriller, Infernal Affairs. Now, when we think of everything that's wrong with the Academy Awards, one only need look at how many Scorsese masterpieces have been snubbed throughout the years. How in the hell does Chicago win over Gangs of New York? Dances With Wolves over Goodfellas? Ordinary People over muthafucking Raging Bull? The Irishman is definitely not a masterpiece. At almost four hours, it's certainly a masterpiece of length, but overall it's a slow burn of a film with decent acting from the usual Scorsese subjects. Nonetheless, I don't expect even the idiotic academy to reward Scorsese again. They already gave him his conciliatory statue for The Departed.
Once Upon a Time… In Hollywood: I regret not seeing this film in the theater because, despite its many flaws, it's beautiful to watch. Tarantino's impeccable attention to detail in capturing 1969 Los Angeles is wholly admirable. Leonardo DiCaprio's performance ranks up there with some of his best work. That being said, this is a massively indulgent, much-too-long film with no discernible plot other than it's all leading up to a climax that has something to do with the Manson murders. I enjoyed Inglourious Basterds precisely because Tarantino put his own spin on history. That historical revisionism worked well for that film, but I didn't anticipate it becoming a Tarantino staple. With his last four films all taking place in the past, Tarantino himself seems to be a man living in the past and, moreover, a writer/director with nothing new to say.
Ford v Ferrari: The least likely to win of all the nominees and for good reason. It's a fun, safe sports movie that has moments of heart and homogenized profundity. The race scenes are cool. Uhhhh… cars and stuff. America and stuff. Yeah, whatever, neato. Next!
Jojo Rabbit: I understand why people like this movie. It's an often hilarious romp about a delusional Nazi kid who wants to kill the Jewish girl hiding out in the house he shares with his mother. Wait… what? No, hold up... People are falling in love with a movie about a delusional Nazi kid who wants to kill the Jewish girl hiding out in his house? Fuck outta here! Points for boldness and creativity, but I cringed throughout this movie and if you didn't, you need help.
Joker: I was a huge comic book dork growing up so I appreciate this movie's boldness solely on that level. By portraying Batman's arch-nemesis in all his psychopathic glory (complete with gruesome murder scenes) is something that comic book fans appreciate precisely because that's exactly how the character should be portrayed. There's just one problem: We already got that with Heath Ledger's portrayal in The Dark Knight. So what we have here is simple: A Taxi Driver remake that's messaging seems to be that we should all coddle white male incels before they turn into full-fledged serial killers. This movie would have been understandably panned and forgotten if not for Joaquin Phoenix's involvement. Take him out of the picture and Todd Philips would be accepting a Razzie right now.
1917: I could easily swap out Joker and 1917, and, to be completely honest, it's only that 1917 is the frontrunner to win "Best Picture" that I'm putting it at the bottom. My tweet after initially seeing Sam Mendes' World War I "epic" pretty much sums up my thoughts:
And really, I get it. 1917 is a highly evocative exercise, filled with non-stop intensity and gorgeous cinematography. That aside, I'm inclined to agree with Chicago Tribune critic Michael Phillips' assertion that the film feels more like a video game, "minimizing its human component in favor of a first-person gamer's approach to horrific real-life trauma."
Yes, it's a vapid action flick packaged as drama and marketed to those who still do the Fortnite dance and trash-talk other gamers while playing Call of Duty. And the thing about video games is that once you've beaten the game, it's highly doubtful you'll remember the story a year later or why it was so important to you in the first place. And the same logic applies to 1917. You'll be on the edge of your seat throughout it, but it's hardly edgy. And years from now, when we look back on past Oscar winners, we'll all remember 2020 as yet another year where the academy gave the highest award to the worst film of the bunch. Which is precisely why we shouldn't take the Oscars so seriously in the first place.