Fasten yer seatbelts cuz here are the nominations for the 2020 AWKWIES
Vote for the people, places and things that are making life better in pandemic-era San Diego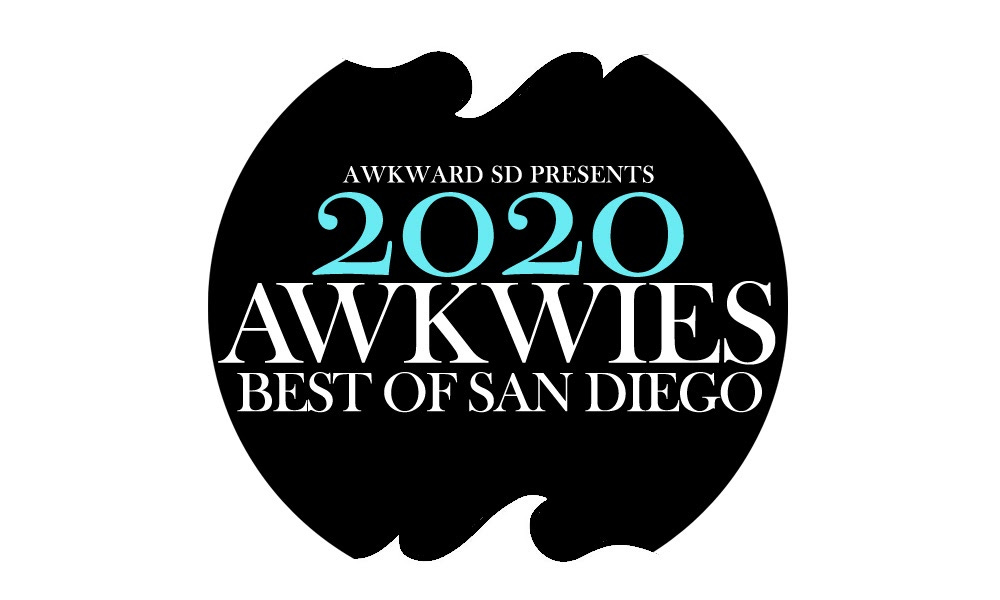 Talk to anyone who's ever worked at an alt-weekly and say the words "Best Of." Like, just casually drop those two words into the convo and gauge the reaction. The mere mention will likely send your victim through at least some of the stages of grief: anger, denial and sadness being the most common (there is rarely ever acceptance — the closest you'll get is resignation).
There are many reasons why Best Of season is The Worst for alt-weekly staff. For one, it's the biggest issue of the year, content-wise. Overworked and underpaid writers who've been busting their asses to expose corruption and injustice are suddenly tasked with also determining the best hot dog or whatever. Plus, every paper has to come up with a new angle to package "Best Of" to differentiate it from the previous year's issue. It can't just be "Best Of" but rather: "Best Of: Pirate Edition — booty that's perfect for your inner swashbuckler." Stuff like that. It's hell.
Every Best Of also brings with it the futile realization that there will never be enough time or resources to highlight all the cool things worthy of coverage. And with the reader polls, it's equally dispiriting to learn just how much people just love chain restaurants (when I wrote for Salt Lake City Weekly, Olive Garden often won "Best Italian Restaurant").
When I left CityBeat a year ago (hbd AWKSD!) I rejoiced at the idea of never having to work on a Best Of issue again. It was basically the equivalent of emerging from Shawshank and standing in the rain, triumphant and redeemed, like the scene in that movie whose title I can't remember right now. I was free. I would never ever ever have to do another Best Of again.
If this was a hacky comedy, this is where we'd smash cut to a title card that read "One year later" and show me working on a Best Of Issue of AWKSD.
So why am I doing a Best Of?
Perhaps you've heard, but it's been ehhhhh… just a little strange! It's been emotionally tolling, frustrating and outright despairing at times, and it sometimes feels like we're all alone.
But we are not alone.
We live in a community of artists, chefs, cocktailers, entrepreneurs and thinkers — many of whom have set aside their own fears to make our lives just a little better. When I think about picking up takeout from one of my favorite restaurants; or having a brief, masked interaction while picking up a to-go cocktail; or seeing a friend put out a new piece of art — these are the things that give me hope for our future. If we're to speak in Cormac McCarthy terms, these are acts that carry the fire. They're reminders that we live in a community, and they absolutely deserve recognition.
So may I present to you the inaugural AWKWIES, a celebration of the best art, food, drink, etc. in San Diego, determined by the readers of AwkwardSD (this newsletter you're reading right now!).
With the help of some of my knowledgeable, discerning former CityBeat colleagues (thank you Seth Combs, Julia Dixon Evans, Beth Demmon, Kelly Davis, Jackie Bryant, Jeff Terich, Candice Eley) we've put together a Best of San Diego ballot. While it's not always explicitly stated in each category, our nominations reflect the people, business and organizations that, in some way, have made life better during the pandemic. For example, even though live exhibitions have been limited, we should still celebrate the museums and venues that have continued to provide art virtually. And even though it's a masterfully curated ballot, it's far from comprehensive. If you feel like we missed something, there's a blank spot for you to add in your own suggestion.
A little bit of housekeeping:
Voting will take place from September 23 - October 7, 2020.

The winners will be announced on October 14, 2020.
You can vote only once. That is, one vote per email address. If you want to play the system by opening up a bunch of burner accounts, then go for it. If that's how you want to spend your time, I'm not going to stop you. I'm not your dad.
Thank you for voting. And thank you, San Diego. Click here or on the image below to start voting.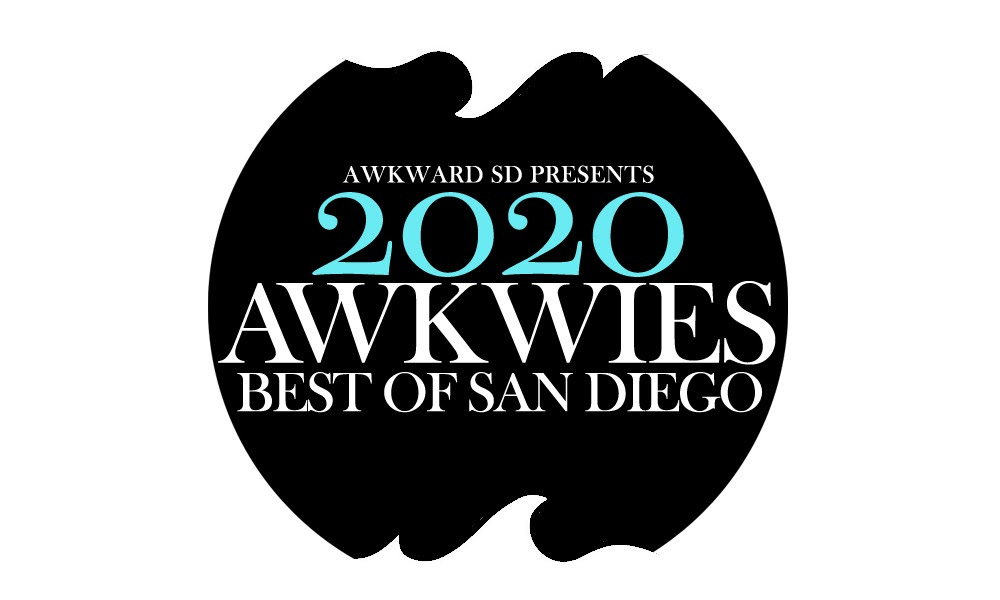 About AwkwardSD
I realize that some of you might arrive here without knowing anything about AwkwardSD, so here's a little background:
When conservative out-of-towners bought San Diego CityBeat—our city's only progressive weekly—I left to start my own newsletter (you can read about that whole ordeal here). AwkwardSD is a continuation of my award-winning column "Well, That Was Awkward," which appeared in San Diego CityBeat. The column chronicled my adventures experiences through San Diego, but told through the lens of anxiety. AwkwardSD continues those stories, but also features arts, music, and progressive political coverage. Namely, this newsletter strives to carry on the spirit and service of old San Diego CityBeat.
---
HAPPY BIRTHDAY, AWKSD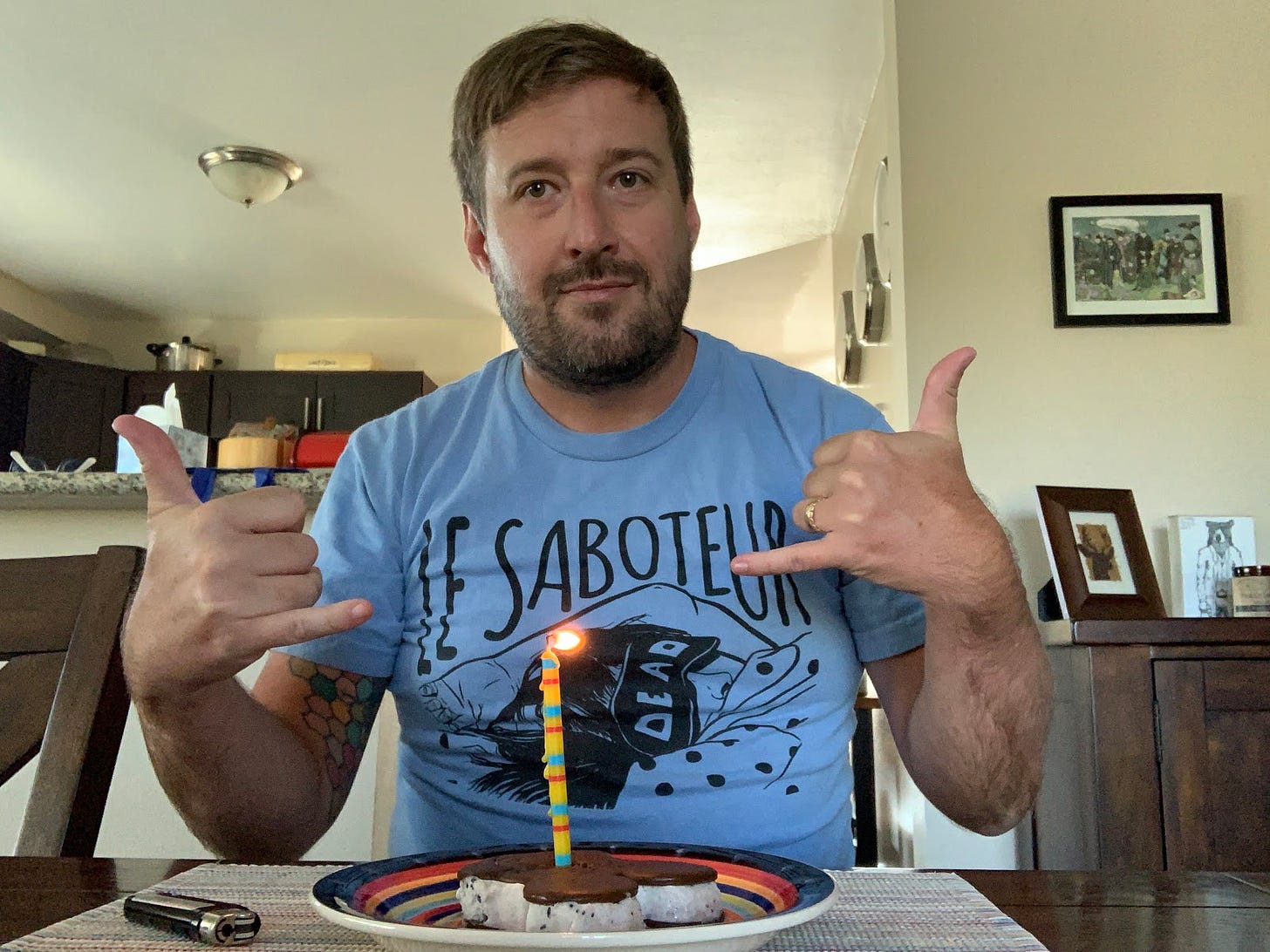 A year ago, I walked out of the San Diego CityBeat offices with no plan for the future. After seven years as their staff writer and web editor, I suddenly faced the unknown — a prospect that was simultaneously terrifying and liberating. Without knowing what else to do, I sat down and began to write. How could I not? Writing is the only thing I know.
Writing AwkwardSD for the past year has been one of the most rewarding and challenging endeavors I've set out upon. Back when I started writing the "Well, That Was Awkward" column, it was monthly, and I remember agonizing over delivering 900 words every month. Ha ha. Past Ryan: so cute, so naive.
But you, the readers, make it all worth it.
I wish I could describe the high I get from hitting send every week. I love the little AWKSD community. I love getting emails from friends and strangers (although, if you're a subscriber, are you really a stranger??). A handful of people have told me that this newsletter is a bright spot in their week, and that's an honor I don't take lightly.
Thank you for giving me your attention over the past year. If you bought a subscription, I hope you feel that it was worth it, and I hope you consider doing it again. And if you haven't... well, there's no time like the present.
Thank you thank you thank you.
<3 Ryan
---
Got a tip or wanna say hi? Email me at ryancraigbradford@gmail.com, or follow me on Twitter @theryanbradford. And if you like what you've just read, please hit that little heart icon at the end of the post.
Julia Dixon Evans edited this post. Thanks, Julia. Go follow her on Twitter.