Don't worry, Chuck E Cheese is still doing carry-out (for now)
Grasping for normalcy during a quiet apocalypse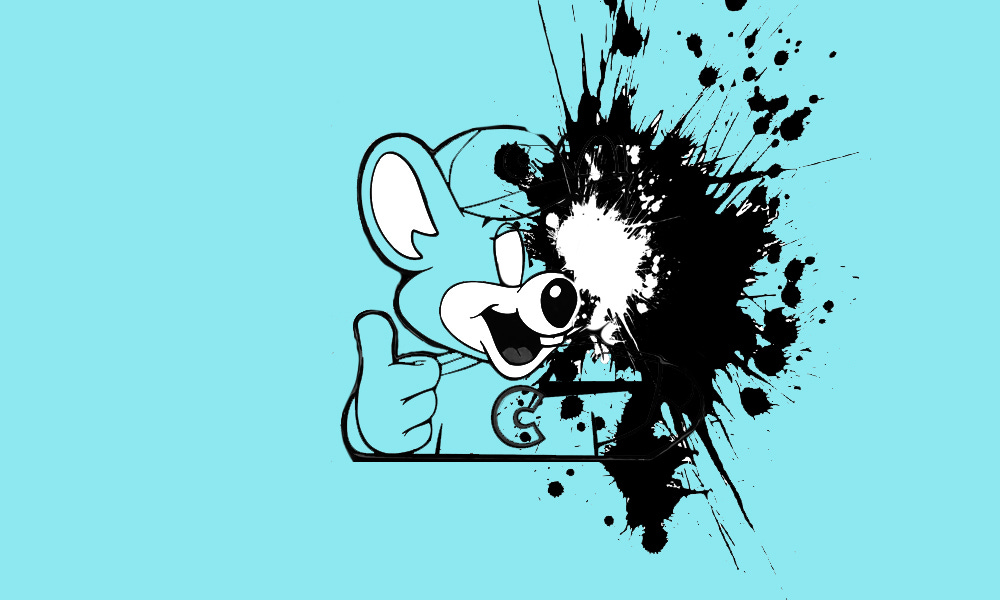 What am I doing what am I doing what am I doing.
The sound of dial tone pierces through the speakerphone. I touch my face, fingers sprawled across my forehead. Doctors say I shouldn't be touching my face. Every goddamn person on social media tells me what I should and shouldn't be doing.
The phone connects and a woman at Chuck E. Cheese in La Mesa picks up. She sounds young.
"Um, are you still open?" I ask.
"Just carry out," she says. "Until they shut us down completely."
"So, like, no birthday parties?"
"No. No games, not arcades. Nothing."
"Oh, okay." I pause. "So what's it like in there right now?"
"It's empty," she laughs.
"Like a ghost town?"
"Yeah. Yeah. Just carry out."
I pretend to mull over this option, as if a worldwide pandemic is causing great internal conflict in me. Do I risk infection for a taste of Mr. E Cheese's fantastic products? What kind of people love Chuck E. Cheese so much that they'd get carry-out?
I breathe heavily. I must sound like a complete nutjob to this poor woman who's probably making minimum wage while fielding take-out calls in an empty arcade. I haven't been thinking in post-apocalyptic terms yet, but that vision seems more bleak than feral children.
"I'll probably call you back," I say.
"Okay," she says.
****
At the supermarket, I almost break down when a stranger tells me that I can't have more than four individually wrapped ramen bricks. She points to a severe, no-nonsense sign right in front of my face. "Oh," I say, and put two bricks back.
"I just didn't want you to get up to the cashier and have them tell you," she says, but, like this blind rage clouds my senses and I block out the rest of what she says. Everybody wants to tell everybody else what to do.
"Uh huh uh huh," I say and walk away.
In the produce section, I can't find zucchini, which results in the hot sting of tears in my eyes.
****
Nearly eight years ago, I wrote a short story called "Post-Apocalypse," which was printed in the online literary magazine, PANK. At the time, I had immersed myself in apocalyptic movies— Mad Max, The Road Warrior, Terminator, etc. I found films simultaneously tragic and hopeful. Things were different, but people were still together. People were still together.
After "Post Apocalypse" was published, I did an author Q&A for PANK's blog where they asked me questions about the story. One of the questions was: How would you end the world?
My response: I'd shut down the internet. It just seems so anti-climatic compared to all the end-of-the-world-porn imagined in movies, but also completely realistic. I like the idea that the end of the world could be a gradual thing instead of an instantaneous flash or something, like you wouldn't even notice it if you weren't paying attention. A quiet apocalypse.
A quiet apocalypse. I've been thinking about that a lot lately. Not sure how much I like that idea anymore.
****
I check the Boomers San Diego Twitter account. I've never been to Boomers, but have driven past it numerous times. It looks like another magical place that kids love and adults hate unless they're drunk.
There's a sobering graphic at the top of Boomers account that says they've suspended operations until further notice. I know I'm supposed to take solace in this, but it just makes me sad. We're all just drifting through life now, Boomer-less. So we beat on, boats against the current.
****
I receive an email from Party City's CEO, saying that they're suspending operations in all 757 locations. I imagine him wearing a clown nose and solemnly typing out the phrase "In an effort to help contain the further spread of COVID-19..."
Party's over.
****
I call Dave & Buster's in Mission Valley. Given the context, it's almost frightening to hear the automated voice in the phone tree cheerily say At Dave and Busters, we put together amazing events! Everyone can let loose, including you!
What am I doing what am I doing what am I doing
There's no story here. I'm grasping for something, and I'm not sure what. It's what we're all doing, striving for normalcy during this quiet apocalypse. Trying to keep each other afloat. Reaching out for help or guidance where we normally wouldn't find it.
Someone from Dave & Buster's picks up. Despite the D&B's website's reassurance that only enforcing the half-capacity rule, the woman on the line tells me that they've just closed until April. "At least," she says.
Honestly, it's nice to hear hope in a stranger's voice.
---
THE ONLY CORONA ACTIVITY CALENDAR THAT MATTERS™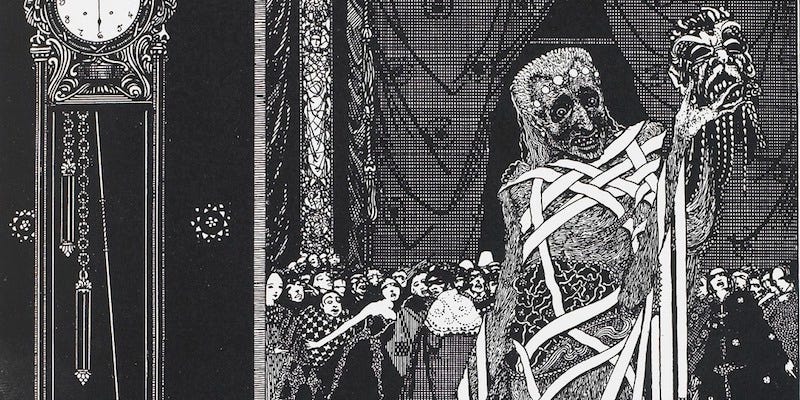 There won't be any live music for the next few weeks, so here are a few things you can do instead.
Wednesday, Mar. 18
When was the last time you read Edgar Allen Poe? The name is synonymous with horror, but I realized the other day that I had actually read very little of him. Perhaps now is the time to revisit 1842's hit "Masque of the Red Death" (yeah, I'm calling short stories "hits" now, what are you gonna do about it?)
The story's about Prince Prospero, who decides to throw a party during a time when a plague is ravaging the land: "The red death had long devastated the country. No pestilence had ever been so fatal, or so hideous. Blood was its Avatar and its seal -- the madness and the horror of blood....But Prince Prospero was happy and dauntless and sagacious."
Suffice it to say, things don't work out well for the Prospero and his party. Reading it now, It's hard not to think of the doofuses still packing public spaces, laughing in the face of a pandemic.
It's real short, and you can read it for free here. Or I found this dramatic reading of it on YouTube if you're not into following words with your eyes.
Thursday, Mar. 19
Photoshop fun! I'll Venmo $3 to the person who creates the funniest photoshop with this very sexy burrowing owl. Send it to me by noon on Tuesday the 24th to qualify: ryancraigbradford@gmail.com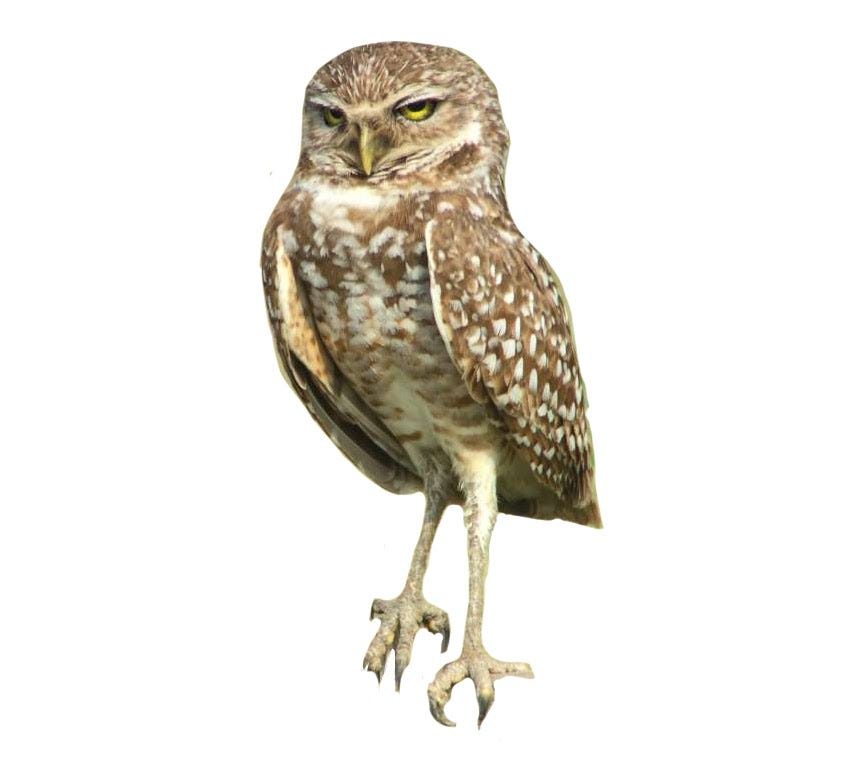 Friday, Mar. 20
Listen to and buy the new Miss New Buddha album. Featuring members of San Diego faves Weatherbox, Miss New Buddha is more angular, meaner and fierce. Anyone who's been following the band knows that their debut album has been long in the making, but upon initial listen, it was well worth the wait. Buy it on their Bandcamp.
Saturday, Mar. 21
Humans are amazing. Only a species like ours could create a rich library of epidemic-based pop-culture and then fail to follow the most basic protocols that would halt a pandemic. Good job, us.
I'm certain everyone has watched Outbreak by now (man, I had no idea how much of that movie involves people flying around in helicopters), so I suggest checking out George Romero's The Crazies. Released in 1973, a few years after his seminal Night of the Walking Dead, The Crazies is about a town whose water supply becomes poisoned by a military biological weapon, which turns all the occupants into homicidal maniacs.
If you're looking for something to cheer you up during this time of crisis, The Crazies isn't going to do it. It's a '70s movie, which seems to be the Golden Age for bleak af films. But if you're feeling distraught by photos of empty grocery stores on social media and seeing ordinary people losing their minds, this film is a good reminder that panic is nothing new, and yeah, maybe we're being greedy with facemasks and toilet paper, but at least we're not burning down barns with our children inside them...yet.
I think you can watch this for free on Prime, but there's also a pretty decent quality version on YouTube here:
Sunday, Mar. 22
Get outside today. San Diego's highest peak, Cowles Mountain, is a fine hike, but it's bound to be swarming with people and that defeats the purpose of social distancing. There are plenty of great, lesser-frequented hikes throughout Mission Trails. Just look for an abundance of cars at the trailhead—if there are a lot, find somewhere else to hike.
Monday, Mar. 23
Quiz time! I made this very subjective quiz for you. The winner will get a copy of Black Candies: The Eighties (Black Candies is an illustrated horror story anthology I co-edited/co-designed). It's a beautiful book, if I do say so myself.
Play the quiz here. All answers must be submitted by noon on Tuesday to be eligible for the prize.
Tuesday, Mar. 24
Writing prompt! When was the last time you flexed your creative writing muscles? Why not take advantage of this predicament and get your right brain rolling.
Here you go: Write at least 250 words from the POV of yourself at 15 years old. Where are you? Who are you with? What are you doing? What are you feeling? It doesn't have to be true (i.e. a memory), but it can be if you want.
Send your results to me if you want. I'd love to read them: ryancraigbradford@gmail.com.
Got a tip or wanna say hi? Email me at ryancraigbradford@gmail.com, or follow me on Twitter @theryanbradford. And if you like what you've just read, please hit that little heart icon at the end of the post.