Black Friday: The Week
Make a special someone feel awkward this holiday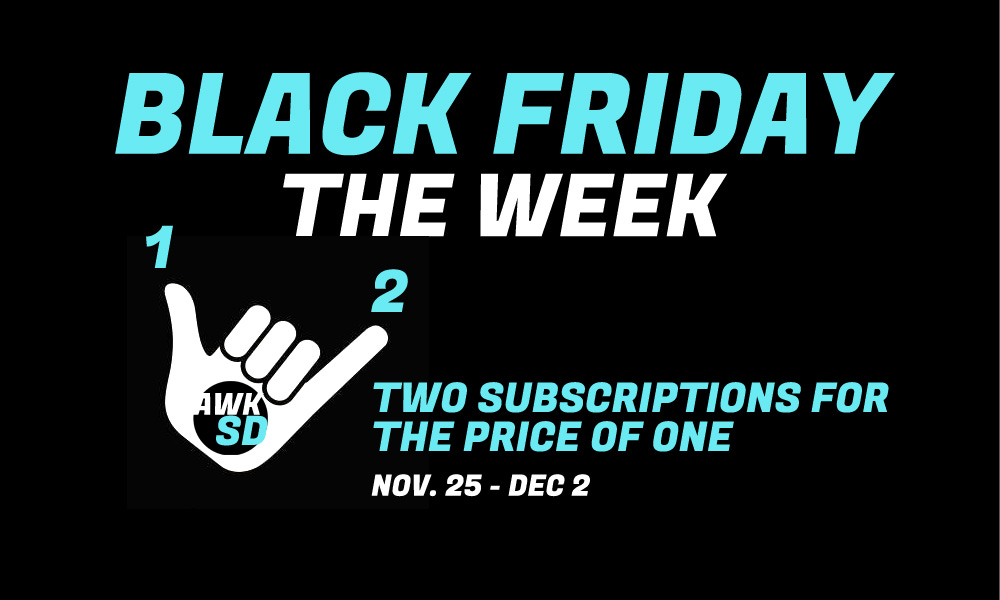 When I was in high school, my older brother had a subscription to Adbusters, an anti-capitalism magazine that was also strangely expensive and prominently featured people with barcode tattoos.
Adbusters created this campaign called Buy Nothing Day, which coincided with Black Friday and meant to make us stop—or at least consider—the wanton consumerism associated with the day after Thanksgiving. In theory, I'd say that this is a pretty good practice, and I spent many consecutive Black Fridays not buying anything.
But then when Facebook came out and people began making a habit of sharing videos of Black Friday havoc and people rioting for deals—often accompanied by their own snarky, righteous commentary—the whole Buy Nothing thing seemed a little gross. It felt like an elitist, privileged way to shame poor people who need to take advantage of Black Friday deals in an effort provide their families a good holiday.
Wow. This is a strange way of saying that I have a deal going on. Didn't expect to get so dark and serious. My bad.
This week is Black Friday: The Week at AWKSD!!!!!
(My PR agent told me to use more exclamation points in these posts).
THE DEAL!!!
Here's the deal!!: If you sign up for a paid subscription between now and Dec. 2, I'll throw in a bonus subscription for the price of NOTHING!!! Have a loved one who's in need of some serious lols, or introspective posts on the craziness of our culture, or just wants to know what cool art and music happenings are going around San Diego? Boom! Gift subscription! Throw that in a pot of water and you got stew, baby!
(Free subscribers who upgrade to a paid subscription can also take advantage of this deal.) !!
!
All you need to do is sign up for a paid subscription, and then redeem your free one by emailing me at ryancraigbradford@gmail.com with the gift recipient's email address. And then I'll make it happen, cap'n!!!
<3 Ryan